ARMS - Asset Relocation Management System
The moving industry is on the go, but the technology and processes that drive it are stuck in neutral.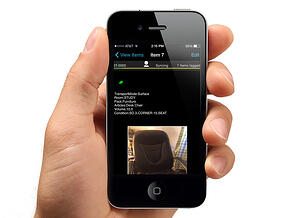 ARMS (Asset Relocation Management System) is a state of the art logistics management technology that transforms the moving process. The industry has been around for decades but is in serious need of a refresh. Let's face it, there has to be a better way to take the paperwork pains out of moving and get better visibility into the entire moving process, while reducing risks as well.
Why choose ARMS?
Movers love ARMS because it means no more need for out-dated, multi-part forms for inventory management or signatures. Instead, Movers maintain real-time visibility and tracking of all inventoried goods through ARMS' mobile device application and database synchronization. In addition ARMS empowers movers to assess and document inventory conditions through images, speech, and custom text, mitigating exposure to frivolous litigation. This is done through QR / Bar coded tagging of inventory for identification.
24/7 Inventory Availability and Visibility
In a paper based moving process, all the data on goods being moved is bound up in inventory documents and manifests, leaving the mover in the dark and exposed to risks caused from lost or mishandled documents.
By having the inventory and all relevant documents available in a digital format 24/7, processing moves becomes a faster, easier, and more available process, that is more cost effective than traditional move processing.
Business Advantages of ARMS
Cost reduction through Forms elimination.
Real time visibility into moves with GPS tracking.
Integration with your back end systems eliminating data entry.
Available for all mobile devices.
Cloud based application with synchronization enabling you to work offline.
Interested in Learning More?
(860) 787-5323
If you're interested in learning more about ARMS, give us a call today to schedule your FREE demo.