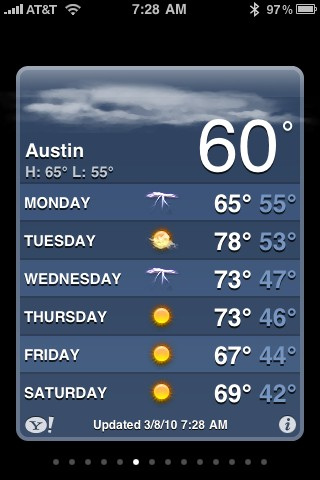 So you're a Finance leader these days in the midst of turbulent economic conditions that are unprecedented...what's the deal with forecasting?
Economic worries abound, supplier pricing is rising, political volatilities contribute to uncertainty, transportation costs are skyrocketing, and investors want more insight into your organizational financials...sounds terrific, sign me up.
In a recent Wall Street Journal Article, it was noted that 'Companies offer fewer details about their outlook', and that they 'seek to 'manage expectations' – Trying Times For Forecasting, Wall Street Journal, October 1, 2012. This is largely due to the global economic uncertainty mentioned above and as a result many CFOs have adopted broader variances than previously in their reporting functions to analysts and shareholders. There is also a growing trend of CFOs that have abandoned or curtailed the practice of forecasting, with the article noting a drop from 85% to 76% of companies providing financial insight over a period of three years. This issue is certainly a cause for concerns for analysts and shareholders alike, who rely on accurate reporting data to value companies appropriately.
With that said, it's opportune to look to your back office functions, especially AP (2.0 that is), as an area to mine rich reporting data from a spend perspective. This is infeasible with legacy technology and processes, however. Often, AP invoice and pipeline information sits in silos (or on people's desks/inboxes) without being addressed in a timely fashion. Without having visibility to that info...you're already behind the eight ball in terms of being to forecast with any degree of ease and accuracy. On the other hand, if you are one of the smart cookies that has recognized the value to automating your Accounts Payable process, then there is a good chance you are reaping the fruit of your labors. No one said that Accounts Payable automation is easy, but the juice is worth the squeeze when done right.
Here are three ways that Accounts Payable software will make forecasting easier for you, and your analysts, shareholders, board, and organization happier:
1. With invoices converted to data via smart OCR upon receipt, you have usability of the data to drive the process. With the Accounts Payable process expedited, you can begin to turn invoices around quickly and eliminate late payments...bonus! The bigger opportunity here is to capture more early payment discounts...double bonus! An interesting note in Aberdeen's AP Invoice Automation in a Networked Economy - May 2012, show's that there is a difference of 73% rate of capture for companies who have automated (91% early payment discounts captured :) ) their AP vs. those who have not (18% :( ). Faster invoice processing means better access to near real-time info, and real time info is the crux of accurate forecasting.
2. By deploying an electronic workflow solution, you can eliminate internal bottlenecks and identify choke points to your approval process. This also can contribute to faster payment turn-arounds, increased discount capture, and linkage across departments. Think about it, you're effectively getting out of the paper pushing business and integrating procurement, finance, and the various approvers throughout your organization, you facilitate better shared intel between departments and promote inter-departmental collaboration. Also, by getting visibility into process outliers (invoices in approval land that may be stuck in the process, you can more accurately accrue and forecast pending spend).
3. With usable data and imaged invoices, you can have immediate, dynamic insight to your spend. Period. With that accomplished, you can quickly and easily prioritize invoices for payment, manage supplier relations better, and account for your AP transactions and pipeline instantly
With advanced technology solutions in place to help you with invoice processing, you can get a firm grasp on forecasting, as indicated above. However, besides making your life easier and more productive, the real boon with Accounts Payable automation is the added benefit of being able to reap profit where it simply was impossible before. The two primary ways profit is generated through a successful AP automation initiative are by way of processing cost reductions (you're invoices fly through the process now instead of limping) and by capturing more supplier discounts. Interestingly, the discounts are usually a multiple of the cost reductions and really add the icing to the cake.
If you're looking for ways to improve your AP process so that your forecasting woes can be gone and you want to learn how to make your AP system profitable and more strategic, you can learn more in our eBook on 7 Accounts Payable Best Practices to AP automation, here. Also, you might want to consider improving your efficiency through Document Process Outsourcing & AP services.