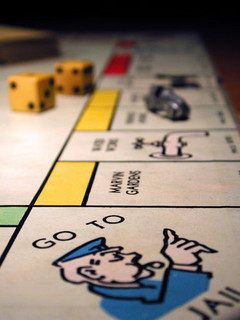 Dealing with Accounts Payable fraud is no new feat for AP managers and financial executives. In recent years there have been several notable scandals within enterprise level organizations prompting Federal leadership to enact regulations promoting tighter fiscal compliance standards within public companies, namely, the Sarbanes-Oxley act of 2002. However, many AP fraud incidents often go without much media attention as the embezzled funds tend to be lesser amounts in smaller businesses. This is largely an economies of scale issue with any amount stolen being morally reprehensible in addition to being a financial burden to any business and an unwanted headache. The larger the wake of the fraud, the more notoriety it receives and vice versa.
It should come as no surprise then that when Anita Collins was convicted for Grand Larceny in New York City recently for having stolen over $1,000,000 from the Archdiocese of New York, that the case and sentencing garnered much attention from major media outlets including the Wall Street Journal and the New York Times.
Another situation in New York City at Columbia University involved four conspirators who have been convicted for stealing over $5,000,000 of payments. In this situation, another corrupt AP clerk made payments intended for a hospital vendor to false accounts with assistance from his scheming cronies.
In both of these instances, all of the parties involved are now facing serious jail terms as they should based upon their actions and convictions.
With that said, here are five ways that fraud can be detected and prevented by deploying a state of the art AP automation solution with invoice imaging, intelligent capture, and automated workflow.
1. Duplicate Payments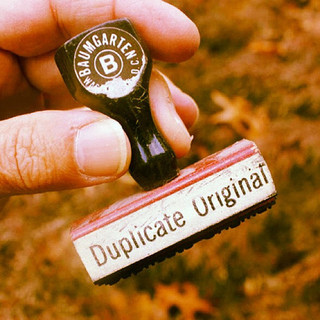 One of the key ways that AP fraud is committed is by way of duplicate payments. Payments of actual duplicate amounts are paid to vendors or suppliers and in some instances to false suppliers. Another way this can occur is through a multiple of X times the invoice amount, in the case of a $225.25 invoice, a payment of $450.50, is an effective double payment, and can be audited against in comparison to purchase orders and receiving documents.
In either example, with automated intelligent capture of invoice documents, and especially PO/receiving documents, you can perform math checks on these items to validate consistency in payment and billing amounts. In the event of mismatch between these supply chain documents, escalation to an AP supervisor or manager can be made for inquiry and approval.
2. Abnormal Invoice Volume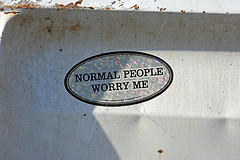 Many vendors have a predictable invoice flow from a monthly quantity of invoice perspective. For instance of a vendor is on a bi-weekly supply and billing program, and suddenly payments start to flow out in greater volume, it could be identified as a trigger that there is aberration. An automated system that is linked to payment data can identify this and segment based upon this view and reference against historical trends to identify aberrations to invoice volumes by vendor.
3. PO & Receipt Signing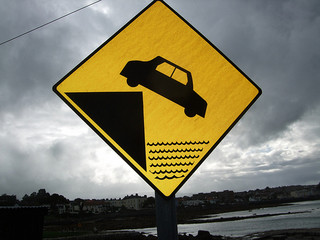 Unbelievably, several mid-market organizations that we have consulted with have had poor controls in place, whereby employees who were responsible for processing invoices for payment also had shared receiving responsibilities or receiving coverage when the primary receiving employee was out. This is an obvious area for a red-flag with potential for fraud to occur. By employing invoice (and potentially receiving document) intelligent capture, you can again facilitate improvement to the matching process, thereby mitigating risk. However, if you have a person physically performing these functions, be forewarned that you're setting yourself up for a crash.
4. Cancelled/Returned Checks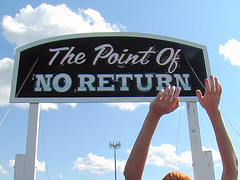 Another common way that AP fraud is committed is by way of Cancelled & Returned checks. These types of checks are a natural occurrence in any AP environment, though they can also be exploited by corrupt AP staff to create opportunities for theft. In some instances, employees who receive the checks back into the organization will resend the checks to suspect addresses where either they or a conspirator can obtain the check and cash or deposit it. Or they can add themselves as an alternate person on the 'Pay To' line thereby setting themselves up to be benefit illicitly from the scheme.
With an automated AP system in place, and especially an automated payment component, you can curb these types of activities. Many organizations are now pursuing P-card and ACH payment systems to reduce their dependence on physical check printing, with the added benefit of fraud deterrence.
5. Vendor - Employee Cross-Check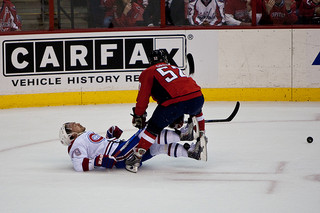 Cross checking between the addresses and phone numbers that exist in your Vendor Master file and in your personnel records is a simple and wise way to detect potential fraud scenarios. If you find that there is alignment between these fields in both databases, then there may be a likelihood that there is unlawful activity occurring within your AP organization and should be monitored and investigated more rigorously.
This functionality can be inbuilt as a reporting tool within an automated AP system as a means to performing internal audits at either scheduled or random times.
We'll continue this discussion later this week with Part 2 covering the remaining 5 points to Preventing Fraud with an automated AP system.
For more information on CloudX click here:
To learn how to rapidly transform your AP system click here: