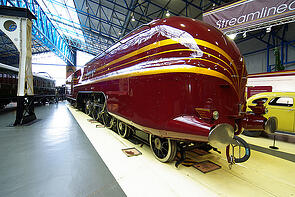 Streamlining your AP System
I came across an interview recently on some of the challenges associated with implementing e-invoicing technologies for public and private sector companies. While many subject matter experts agree that e-invoicing represents an optimal approach to managing supply chain transactions, the results for most organizations are often less than desired. In the case of the article I read recently, PerkinElmer (who was the primary contributor to the article), identified four primary reasons that they have found it difficult to gain traction with managing e-invoicing. And this after six years of having the system in place!
The primary challenge stems from a simple concept.
The issue becomes one of supplier resistance to adapting to your protocols and ways of doing business.
This may be possible if you are an 800 lb gorilla in your industry, though unless you have the clout of a Fortune 100 company, chances are you're going to run into similar roadblocks. However, even if you do have the brute force to mandate adoption across your supplier base, one has to the question…is it worth it? I mean if you can't get 100% of the transaction volume across to the new e-invoicing network, you'll be left managing multiple processes. In this instance, you'll be devoting resources to an emerging, complex transaction system and to a typically antiquated means of processing physical paper and image based invoices. What's a Finance leader to do?
For starters, we believe that a better approach to invoice automation is the shortest path to glory in terms of making the Accounts Payable process effective and profitable. In this case, it centers around adopting invoice file conversion standards within your AP system. What do I mean by that…? Let's take a look:
For most US based companies, the ANSI 810 EDI X12 is the gold-standard for EDI invoice file transactions. For businesses that have the IT resources and bandwidth, EDI is the most efficient approach to processing supply chain transactions bar none. However, without significant IT resources in play, getting moderate to high levels of supplier adoption is near impossible. The good news here is that if you are in the midst of pursuing EDI as your preferred means of transacting purchases, get ready to be excited. Nearly every client we have consulted with still has suppliers that for whatever reason, still supply them with paper –based invoices, necessitating multiple approaches to processing their invoice files. With the development of more robust and refined technologies around document management, it's now possible to take any remaining paper or image (PDF, Tiff, etc.) invoices and convert these to EDI.
This is a big deal for a variety of reasons.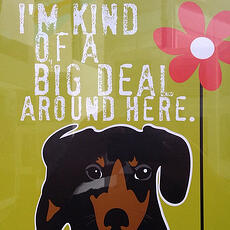 1. You can get 100% of your invoices to be processed as EDI with few barriers to adoption.
In most cases, the only thing a supplier has to change is where they send the invoice. If they can send it to a centralized PO Box drop for scanning, great. If they are submitting via supplier portal or even email, those invoices can be ingested through electronic workflows and be brought through the same conversion process.
2. You don't need to invest in highfalutin (technical term) technologies with long-term ROIs, and multi-year strategies to get this done.
With cloud based applications and services, you can get the results TODAY, not 5 years from now! (Sidebar---if you're getting pitched a long term ROI or multi-year plan by a vendor in this space…BUYER BEWARE, you are going to be beholden to their business model, which is quickly being outmoded by more agile approaches to invoice processing – ie. big cap ex investment up front vs. transactional pricing that adjusts to YOUR business)
3. Converting all invoices to EDI empowers you to monetize the invoice data to your gain.
If your invoices remain in paper or image format they will by default take longer to process as you won't be able to leverage automation to drive straight-through processing of PO based invoices or workflow automation for non-PO invoices. Longer processing cycles translates to missed discounting opportunities and in some cases even late payment fees.
Never Too Late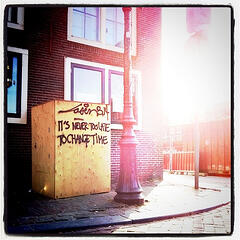 If EDI is not a standard you've adopted yet in your business, especially if you are a Mid-Market enterprise, don't sweat it. A quality invoice processing provider can convert the invoice data to a variety of formats that can still expedite the transaction processing while giving you visibility to the data at all stages of the approval process. Some legacy ERP systems can't handle EDI and therefore, you can leverage workarounds by getting the data integrated through other means…XML, CSV, Flat-File feeds, and others can all be made to work so you can get the benefits of automation.
Any way you slice it, you want to get the invoices to a data format that your ERP can ingest.
This way you can get out of the data entry business and focus on empowered management of the data to your advantage through early payment discount capture, interdepartmental linkage, and supplier dispute resolution/invoice insight.
You can read more about our thoughts on AP Automation vs E-Invoicing here: