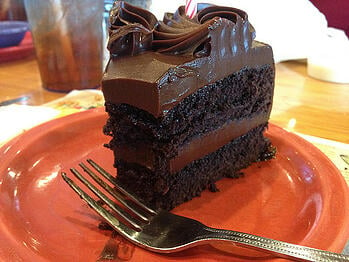 Accounts Payable Software vs AP Services - Can you have your cake and eat it too?
To be sure it's common knowledge that improving Accounts Payable Invoice Processing is becoming the norm for mid-market and enterprise organizations. For years, the prevailing method of improving this area has been through the adoption of on-premises Accounts Payable Software including OCR, Electronic Document Management & Workflow technology, Business Intelligence Technology, and a cadre of other tools. More recently supply chain evolutions within this space have triggered the rise of e-Invoicing and collaborative supplier networks.
The question remains for many organizations though, what is a better approach to improving the Accounts Payable process…Accounts Payable Services or Accounts Payable Software?
The answer is not as obvious as you may think. While Accounts Payable Software has been around for some time, an important consideration is that not all software is created equally. As Socrates said, "The beginning of wisdom is the definition of terms."
For most software packages to resolve the core issues of AP, it's necessary to address the following primary pain points for most AP organizations:
1. Paper, paper, paper – Getting rid of this will involve getting your suppliers to submit invoices in electronic format (though many organizations will print out digital copies to facilitate processing, which essentially defeats the purpose). Alternatively, you can leverage scanners of multi-function scanning technology to convert paper to electronic format. Some organizations still receive invoices by fax though that is a technology that is increasingly being outmoded by alternative approaches like e-mail, supplier portals, EDI, and E-Invoicing. You'll also need some kind of Electronic Document Management system and database to manage the invoice images and associated metadata for search and retrieval needs.
2. Eliminating Invoice Entry & Entry Errors – The only way to effectively address the invoice entry issue is through the use of OCR technology to recognize document data, extract it, and then deliver it to the Accounting System (ERP). The upside to this is that the technology is generally far faster than human data entry, though it comes with a significant price tag and is niche technology, requiring specialized skill sets to master and administer.
3. Reducing manual validations & matching – Once the invoice documents are converted to data, by integrating to the ERP on various levels (Vendor Master File, PO Tables, GL Code Table, etc.), you can perform 'reverse look-ups' to automation validation and dynamically perform 2 or 3 way matching processes. This is certainly a huge step if you are performing any or all of these tasks in a manual fashion. Again though, this requires integration and professional services for most software organizations to connect systems and get bi-directional data flow between systems, also implying higher costs and advanced technical skills.
4. Document delivery, especially for organizations with a broad geography – Many organizations rely on time consuming and costly means to route their invoices for approval and GL coding prior to invoice entry and payment. The primary means for many companies is still interoffice mail and in some cases, even express couriers. This is unnecessary spend, especially with alternatives offered by workflow technologies, and is a hard cost gain and productivity improvement opportunity for virtually all AP organizations.
So the primary pain points that most organizations endure are common whether you leverage Accounts Payable Software or AP Services, but what exactly are the latter?
AP Services represent a broad spectrum of clerical function around the AP process, but in our experience it tends to orient around a few key items:
1. Invoice Entry – Enterprise level organizations often enter into BPO engagements to divest themselves of non-core processes. In this way, they'll generally offshore their AP environment to another country where labor rates are more competitive and in so doing obtain economies of scale for the most mundane of work – data entry.
2. Exception Handling – Further, some organizations actually empower their outsourced AP services providers to not only function on a data entry level, but to actually handle and escalate exceptions throughout the organization. This could be anything from resolving PO, quantity, or pricing mismatches and then pursuing that with their suppliers or making the corrections within their accounting system.
3. Payment – In similar outsourced instances as mentioned above, the payment function of AP can also be outsourced, though this is typically done only in the largest of enterprises. You've got to have considerable confidence and trust with a BPO provider to fully outsource the entire process through payment function of your AP process.
4. Discounts – Another advantage of certain AP services providers is the ability to proactively negotiate and capture early payment discounts with your vendors. This is increasingly common as payment data is analyzed, aggregated, and benchmarked to establish pricing matrices for various vertical supply chains.
Both of these core approaches offer tremendous value, but in determining which is better, it's a tricky call?
We believe in aspects of both and so we recommend what we've branded cloud-based transactional document delivery…Document Process Outsourcing. Think of speeding up your process with no errors, but affording yourself the advantage of retaining the nuanced and sensitive components of your process like vendor management, payment, discount negotiation etc. With a suite of tools in the cloud, you can integrate both of these approaches, literally having your cake and eating it too!
If you want to learn more about Document Process Outsourcing and how it's empowering businesses around the world to transform their processes without huge software investment, click here!