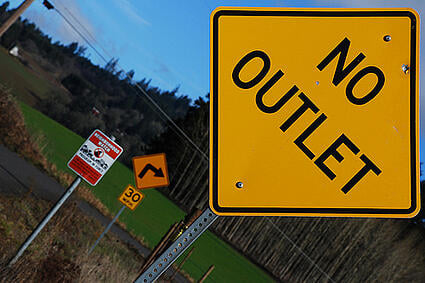 Wouldn't it be nice to know where every invoice was as it moves through your organization?
The good news is that with Accounts Payble software and a better process...it's a complete reality!
However, when it comes to Non-Purchase Order based invoice processing, it can be very difficult to have clarity on where the invoices sit in process throughout the organization. This is assuming that you are processing these invoices in a manual fashion or even in a quasi-electronic fashion. As you well know, Non-PO invoices are fundamentally different from a process flow perspective within AP. Unlike the Purchase Order (PO) based category of invoices, that have predefined GL codes and are approved, formally requisitioned invoices, Non-PO must typically get a couple of fundamental issues addressed to effectively process and post for payment.
The two key areas that need to be addressed for typical Non-PO invoice processing involve getting the correct Approver to authorize the payment of the invoice and getting the appropriate GL code to book the correlating expense correctly on the ledger.
For many organizations that are still operating in a manual, paper burdened environment, the process of moving these invoices internally for approval and coding is a bear. Some organizations rely on interoffice mail to deliver invoices, that will ultimately get a physical signature and GL code written on the invoice. Once that information is transferred to the invoice, it is often re-routed back to Accounts Payable for entry into the ERP. This is also done via interoffice mail.
The primary problem with this approach is that interoffice mail is sloooooow.
Some people try to resolve this by distributing their invoices by email…which is a smart step in the right direction. While e-mail provides reliable instant transport for the invoices in question, it doesn't alleviate the other core issue within this facet of the Accounts Payable process…visibility.
Visibility is a key component to any substantial Accounts Payable process improvement initiative.
Visibility to invoices and invoice data is what empowers an AP Supervisor or Manager to take action on potential process chokepoints.
Let's look at three ways getting dynamic visibility and improving process through automation (Accounts Payable software) works:
1. Identify priority invoices
Solid Accounts Payable software will capture all the necessary data fields on an invoice (typically 7-10 data sets) to drive a transaction and process well. One of the fundamental pieces of data on an invoice is the Due Date. Therefore, if you are able to capture, index, and present that information back via a dashboard or reporting mechanism, you can filter out the ones that are beyond due dates. This is really just a stop-the-bleeding exercise so you don't incur any more late payments, but the premise gets much better as you exert the same time of approach to prioritizing payables with approaching discount terms.
2. Auto GL – Code & Assign Approvers By Index Triggers
Another Accounts Payable best practice for automation involves leveraging different triggers to simplify the GL Coding process. In our experience, this function is often done most effectively by aligning a defined approver set by auto-indexed criteria including Ship To or Vendor Name information. 'Ship To' is particularly useful in highly distributed enterprises (those that have many branches like retail, banking, or healthcare environments). Vendor Name is also a common way to expedite invoice processing through auto-Approval & GL coding. Certain vendors may only be oriented to one department, such as technology vendors (Dell, Apple, etc.) being automatically routed to IT department heads for approval.
3. Monitor Approver queues
An important piece of strong Accounts Payable Software is its ability to auto assign approvers to authorize invoices. When you have a good grasp on your approvers and what's in their approval queue, you can quickly identify, who has a lot of lingering invoices. We recommend that you get insight to this by looking at the net dollars of invoices stacking up per approver. This way, you can see where there may be process chokepoints. In the event an approver is on out sick, on vacation, at a conference…whatever…you retain the power to review the invoices in his or her queue and then perform work-arounds as needed to garner approvals.
To learn more about how to rapidly improve your AP process, click the link below!