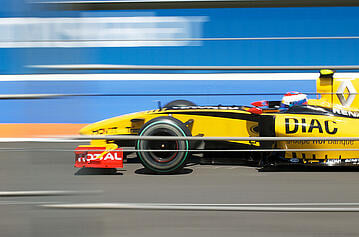 For many organizations, processing invoices in a timely fashion is a challenging feat.
According to Aberdeen data, the average company (50% of the market according to their criteria) process an invoice from receipt to approval in 6.1 days. Laggards in their definition (30% of the market) do this in around 16.1 days. Interestingly, according to Paystream Advisors, nearly 40% of the market that they've surveyed does not even know what the process latency is or the correlating costs to process invoices in their organization. That's a big deal…because what you don't measure…you can't manage.
With that said, improving Accounts Payable invoice processing has never been easier…or more affordable.
That's largely due to the fact that we now live in an age of a global, networked society. With that said, leveraging cloud-based infrastructure and advances in capture, workflow, and business intelligence technology, rapid and wholesale change to how invoices are typically processed is now possible.
For those who are still processing invoices manually (meaning you physically key/data entry invoices into your ERP and perform manual matching for PO based invoices and manual routing of Non-PO invoices for GL Coding and Approval), there is hope. All of the technologies you need to quickly and easily automate AP are now in the cloud.
So how do you rapidly take your AP process from chump to champ in 2013?
By simply following this approach to payables processing:
Digitize the invoices upon receipt in your organization. Scan 'em or route PDFs, Tiffs, EDI, or anything else you get to a centralized, cloud based intelligent OCR engine.
Convert them to data through advanced, adaptive OCR.
Route them based on category for different process flows. PO – Straight Through Processing / Non-PO – Routed through electronic workflow for GL Coding & Approval
Route exceptions to your AP staff pronto! Get these to the surface quickly so you can handle them and keep the clean ones whirring through the process.
Release the invoice data to your ERP automatically (no more data entry). Do it via EDI, XML, CSV, or through an information exchange utility (facilitates communication between systems).
Search and retrieve invoices through cloud-based document management technology.
If you take these steps, you can get bet your bottom dollar that you will see massive improvement in your AP process cycle times.
According to that same Aberdeen data, the organizations (top 20%) that have invested heavily in AP automation technology (Accounts Payable software or AP services) move their invoices through their organizations in 4.1 days. The upside to that is that you can then capture more early payment discounts and get a better handle on working capital management by putting your valuable dollars to work for you. Most importantly from an AP management perspective, you can achieve higher levels of productivity out of your AP staff and focus on other areas of Accounting and Finance that may need more specialized attention.
The other key take-away is that for most organizations, especially the mid-market ones that could never previously justify spending hundreds of thousands of dollars on these solutions, the barriers to entry for Accounts Payable software and Accounts Payable process automation are being leveled by cloud based delivery. Because the technology can reside in a cloud server environment, you can eliminate the high start up costs and instead arrange a more favorable transactional billing approach that is manageable and delivers immediate return on services (ROS).
To learn more about how to improve your AP process, check out our eBook below!