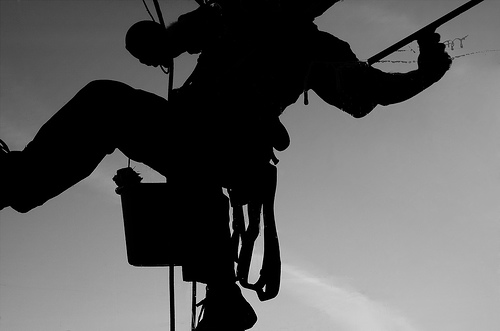 So what's the beef?
One of the primary misconceptions that Accounts Payable professionals face is a gross-misunderstanding of the value that their services deliver to the health of the organization. For many outsiders to AP, the common belief is that they are the folks who simply pay the bills…and while yes, on the surface, that may be true, it does not encompass the totality of the impact that a strong AP department can have on the organization from Operational, Strategic, and Financial view points.
Consider what would happen to an organization if AP were to take a month or two off from their primary function…bills would go unpaid. Unpaid suppliers would curtail their supplies. Needed inventory or services would languish and operations would be disaffected. Operations reductions or stoppages would limit billable revenues, which in turn would hurt the health of the organization and create other challenges. If this were to happen, it would be self-evident that everyone in the organization would be impacted by the abdication of responsibilities within AP.
Beyond that example in the extreme, how else does AP contribute to the health of the organization?
Early Payment Discount Capture
AP is rife with opportunities to improve invoice processing. For those beholden to manual methods, the use of Accounts Payable software, AP services, workflow technologies, business intelligence, vendor portal technology, and a myriad of others represent huge cost savings potential. However, these pale in comparison to the potential impacts derived by increasing discount capture across the board.
Ironically, although increasing discount capture is proportional to the use of the above mentioned AP automation technology, it's not to say that you can't increase EPD capture without it…it's just a heck of a lot tougher. The technology helps get the mundane, data entry, validation, and manual workload out of the lap of the AP staff and elevates the role to a much more strategic one.
Through the use of dashboards, AP staff can monitor inbound invoices for discount opportunities so they don't miss the terms provided. Further, AP staff, with their newfound ability to turn invoices around with speed, have the opportunity to pursue dynamic discounting opportunities. As opposed to discounts that have pre-defined terms, dynamic discounting is better defined as when a discount is taken by the organization purchasing based on typical discount terms (2% 10 Net 30), whether or not there exist a pre-emptive discount arrangement. With invoices being processed in mere days instead of weeks, many suppliers are open to this as it means a faster time to cash for them.
2. Departmental Collaboration
Another nuance within the AP process involves how companies handle dispute resolution their vendors. With the incorrect notion that AP just pays the bills, a disservice is done the AP staff who often help resolve vendor disputes. This has organizational impact beyond AP, often affecting Procurement, as well. The successful resolution of invoices in dispute has quite a bit to do with how items were purchased. If they went through a formal PO requisition process, then involving Procurement to resolve the dispute could be beneficial. For Non-PO invoices, collaboration may be necessary with a department head or authority figure responsible for approving the invoice. Paying the bills in this sense involves quite a bit of reverse engineering from AP to ensure financial accuracy and to protect their organization and provide fairness to their supplier.
The point here is that AP is often responsible to do quite a bit of analysis to understand the transaction and to serve as a liaison for both internal and external customers. In addition, AP has to be able to furnish transaction records for invoices long after they've been paid and ensure that whatever compliance standards their particular organization are bound by, are adhered to. This collaboration is often facilitated through the use of Accounts Payable software or AP services that provide visibility through dashboards, reporting, and workflow communication tools.
To learn more about Accounts Payable process improvement and Accounts Payable best practices, check out the eBook below!