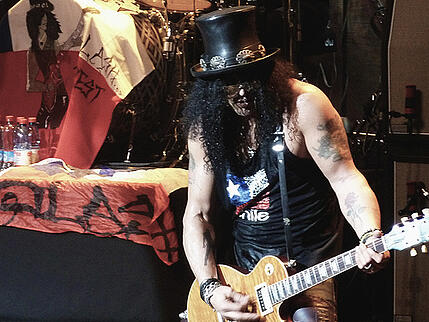 According to recent economic data, the road to recovery for the US economy is still fraught with uncertainty and less than optimal results.
The tepid recovery that has been underway for sometime appears to have stagnated, with actual GDP contraction in the fourth quarter of 2012. Some economic experts anticipate more of the same in the first quarter of 2013 with results essentially being neutral and according to others, even indicative of recession level benchmarks. With that said, many organizations are also bracing for rising tax burdens, healthcare costs, and pension liabilities. So, as a means to foster improved organizations fiscal health, we wanted to contribute 9 ways to reduce cost in your AP process.
Here's a recession busting list of 10 Account Payable best practices to make AP more profitable and better the financial health of the company simultaneously!
Pursue AP Automation through cloud initiatives. This will help you cut processing costs by eliminating data entry and manual workflows. Cloud infrastructure generally represents a potent alternative to traditional Accounts Payable software system deployment and is typically not shackled by high investment costs to deploy. Also, cloud delivery often reduces the amount of IT resources and time required to support systems, making this appealing for companies from SMB to Fortune 500 level.
Adopt electronic payment alternatives and incentivize your suppliers to accept e-payment methods

. Accounts Payable solutions for payment include P-Card, ACH, e-Invoicing, & many more. According to The Accounts Payable Network benchmarks, it can cost upwards of $5 to process a physical check. As a stark contrast in cost, ACH transactions cost under $1.50 to process. That represents close to a 70% savings in cost, not even factoring the time impacts of electronic payment compared to traditional methods.

Centralize AP Invoice Receipt – Many organizations with broad geographic footprints have a difficult time getting invoices into AP directly and in a timely fashion. This is also true for organizations that have multiple business units, with invoices coming into the business unit first and being forwarded to AP from there. Whenever possible, centralizing the invoice processing function to a standardized and centralized approach will result in consolidation benefits. This is also being rapidly enabled through flexible capture solutions. By leveraging investments in multi-function and even mobile devices, you can now onboard AP documents from virtually anywhere.
Ditch using Checks for Employee Reimbursement – Similar to getting vendors set up on electronic payments, printing check for employee reimbursement is costly, paper burdened, and inefficient. Explore Direct Deposit alternatives to get them their money quicker, easier, and at a reduced transaction cost to yourself
Collaborate With Procurement To Increase Early Payment Discount (EPD) Capture

– Companies of all sizes are being disaffected by challenging economic conditions. This creates an opportunity for those who can turn invoices around quickly and execute early payments. By working in conjunction with Procurement to negotiate supplier discounts and then executing invoice processing and payment within AP, EPD's can quickly become the biggest financial contribution AP can make on organizational performance. P.S. AP departments that automate their processes capture 90% of available discounts, compared to those who don't who get only 18% of what's available according to Aberdeen data by the way!

Deploy Fraud Detection Technology

– By looking for fraud within AP, companies can often cut down on funds leaking out of the organization. Simple items like stopping duplicate payments can significantly contribute to errant or even malicious cash outflow.

Improve AP Productivity Through Dash(Score)Boards

– When benchmarking AP productivity and monitoring KPI's in a public space, two things occur; 1. You establish a framework for performance, and oftentimes AP staff will strive to improve their productivity. 2. You can create a platform to create organization awareness to how AP is contributing to organizational health and fiscal performance. It's kind of like the difference between someone who goes to the gym to socialize and the personal trainer who meticulously records performance levels while helping their mentees shatter performance barriers.

Transform AP Staff From Mundane Work to Strategically Valuable Work

– Part of this has a lot to do with removing big rocks (obstacles) from the process…data entry, manual validation, paper processing, etc. When you do that and start to consider AP as a customer service position internally and externally in conjunction with a department that has significant ability to improve financial performance, hedge risk, and provide dynamic reporting, you realize that AP can make a significant difference as a valued resource to corporate performance.

Consider Using Accounts Payable Audit Services

– In many organizations, Credit Memos are processed incorrectly, Duplicate Payments occur, and a host of other issues transpire with respect to incorrect transaction bookings. Contracted AP recovery audit firms can help recover misappropriated or unclaimed funds usually on a contingency basis.
To identify other ways to reduce cost in your AP process, it's a good idea to know the costs that abound within the invoice approval process. Check out our eBook on Uncovering the 7 Costs below!