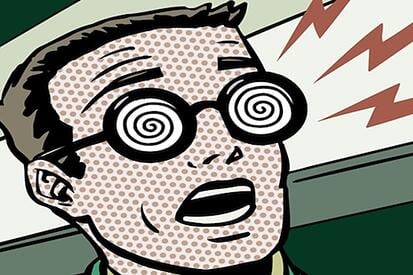 AP Automation gives X-Ray vision to Finance Leaders!
Finance Executives, Shared Services leaders, and AP Managers all pursue Accounts Payable Automation initiatives for a host of different reasons. Most of these folks know from witnessing inefficient processes that there are ways and means to effectively transform the process especially in light of recent technology advances. As we've discussed in this post, there are compelling gains to be had across three primary areas:
Financial – Reduction of Invoice Processing Costs, Elimination of Late Fees, Increase in Early Payment Discount Capture
Operational – Elimination of Data Entry, Elimination of Manual Validation Steps, Increase in Invoice Turnaround Times, Elimination of Paper in the Process
Strategic – Increase in Process Visibility, Elimination of Process Chokepoints, Increase in FTE Productivity, Promotion of Compliance Standards, Promotion of Green Initiatives (Environmental…not money…that's already covered!)
Accounts Payable software/services to drive automation creates intangible value too!
For starters, by getting out from under paper, you blaze a trail to transforming the fundamental role of AP from being a data entry shop to being a strategic asset to the business. With AP automation, and visibility, as we'll discuss in a second, the role of being a strategic partner becomes one of optimizing business outcomes. In AP land that means chasing down, promoting, and capturing early payment discounts and providing superior customer service (Internal & External).
In addition to that, just making the Approval & Routing process for invoices electronic is a stress relief for all involved parties. By going with automated workflow, you lighten the load for Approvers, GL Coders, and AP staff who are constantly chasing invoices in a manual environment. From an AP management perspective, this will help you isolate and remedy process chokepoints and invoice exceptions that require intervention.
Your vendors will thank you too!
Visibility has implications for your vendor community too. Through the use of vendor portal technology, you can empower vendors to self serve and check on the statuses of their submitted invoices. (Sidenote – this is kind of like the checkouts in your local supermarket…have you noticed a trend over the last 3 or 4 years with all the self checkout lanes? If it's been largely accepted there, don't you think your vendors might benefit from the same philosophy? Just sayin'…) People like to have control over their stuff…and vendors are not different. You get the added benefit of cutting down calls into your AP staff that takes them off task by providing visibility into invoice information through automation of the Accounts Payable process.
Your CFO might just be your new BFF!
For Finance & Treasury executives, visibility into AP pipeline (and of course drill down to individual invoices) data ushers in new levels of accuracy and reporting not previously possible. This can facilitate enhanced cash flow management and truly optimize the use of working capital. For many organizations (healthcare in particular), capturing early payment discounts is difficult not just because of a lack of visibility, but also because of tight cashflow reasons. With visibility to invoice data you can selectively choose which invoices can be accelerated for EPD capture within the constraints that present cash positions will allow for better spend management.
Visibility also has impacts upon invoice search and retrieval. When invoices are indexed and classified within an AP system, the time spent searching for and finding them is drastically cut down compared to manual, paper laden environments. This can help any internal personnel that need access to AP data, and also can help shorten Accounts Payable audit cycle times as producing the required records is expedited and requires less assistance from AP staff.
For many on the fence about AP automation, certainly looking at core items such as data entry reduction, eliminating manual work (physical process validation steps), and cost reductions are all factors that compel leaders to embrace change and move forward with improvement initiatives. Visibility in all of these areas that we've discussed should be considered as well, and for many will be the icing on the cake after deploying automation through AP software or AP services.
To learn more about visibility and the impacts it can have on your Cost Per Invoice (the cost it takes to move an invoice in your organization from receipt to approval) check out our eBook on Uncovering the 7 Costs to Process an Invoice here!