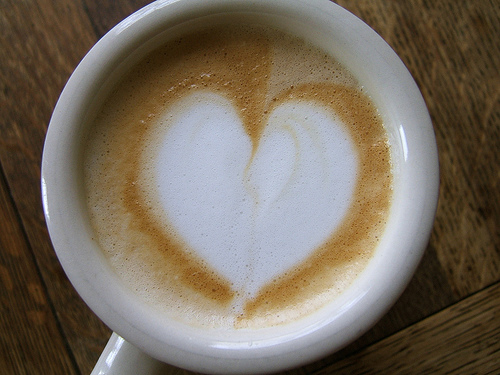 Happy Valentine's Day to all you in the Accounts Payable world!
Valentine's day is recognized the world over as a special occasion in the year when lovers recognize and direct their affection towards each other through a variety of sentimental means. Gift-giving, whether it is confectionery, floral, or greeting cards, is the modus operandi for most people that participate in celebrating this romantic day. So in the context of shedding some appreciation on love towards all of our Accounts Payable friends who routinely save the day (Month/Quarter/& Year for that matter!), we at CloudX thought it would be apropos to send a little Valentine's love your way.
In our opinion, the best Valentine's gifts (chocolate aside) for most AP professionals would be the gift of peace of mind. Seriously, many AP Directors and Managers are beyond stressed with the workload and daily burdens of the AP process and function. Managing staff, providing reporting, ensuring accurate invoice entry, monitoring KPI's, preventing fraud, ensuring compliance standards are met, satisfying vendors, improving processes, closing the books, and a litany of other tasks all go into the equation when balancing work/life standards.
With that said, here's a quick hit list for any last minute Valentine's day shoppers looking to give that unforgettable, life changing gift to their AP sweethearts.
1.Accounts Payable Software – To use a broad term loosely, we think that this should encompass the ability to convert an invoice to data (from any native format – paper/pdf/tiff/edi/other) from the outset of the process, then validate the invoice data against ERP data (Vendor Master File/PO Tables/Business Rules – Approval Workflows), automate the routing and processing, and filter out items for exception handling. Get the mundane stuff that sucks up time and energy out of the way, and isolate the stuff that needs attention and provide visibility to that…pronto!
2. Vendor Portal Technology – Another time consuming and everyday issue that AP leaders face is satisfying supplier inquiries about the status of payment on any given invoice. At times, AP managers and supervisors are required to get in the midst of vendor disputes to affect positive resolution for both parties. Unfortunately, this is a time consuming process for both suppliers A/R representatives, as well as AP staff. With that said, by leveraging Vendor Portal technology, you can facilitate dynamic supplier invoice submission. This way they don't have to print and mail invoices anymore…saving them time and money. Also, in conjunction with the technology stack listed under point 1, they can have access to viewing where their invoices are by status…ie. have the been 'Received', 'In Approval', 'Approved', 'Posted', 'Disputed', etc, and thereby you can cut down on that inbound call volume by promoting a self-serve approach.
3. Dynamic Dashboards – By using the invoice data captured at the process outset with AP software, you can splice and dice the data to your heart's content and use the data to make your life easier. With it, you can speed the month/year-end accrual process, by associating invoices with GL data automatically, and make your outstanding spend efficient to retrieve. In manual environments, this involves tracking down approvers and hodge-podging a forecast. Also, you can use dashboards to identify chokepoints to processing invoices (especially Non-PO) and to identify early payment discount opportunities (by capturing invoices with terms and prioritizing them chronologically).
4. Audit Utilities – The Accounts Payable audit is another one of the fun gyrations that AP leaders have to go through on an annual or biannual basis. Generally speaking, it's not difficult, but more cumbersome, especially if you're managing your invoices outside of an electronic AP system. Paper takes more time to locate records and provide them to auditors, whereas managing invoices and correlating documents in an electronic database format tends to be much faster, promoting a better audit experience and reducing audit cycle times (and your audit bill!).
We know this is a little bit whimsical today, but in the spirit of Valentine's day, we wanted to give anyone who was on the fence about what to buy their loved one another great option. I mean who really wants more chocolate, champagne, roses, a dinner out, jewelry, or trinket, when you can have awesome technology like this? ;-)
To learn more about Accounts Payable best practices or whether AP Automation, e-Invoicing, or AP services (via document process outsourcing) are right for you, check out our eBook below!