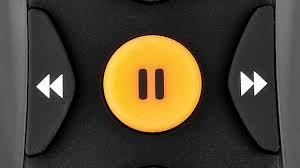 Let's be clear...No, we are not for holding up process in any organization.
If you don't know anything about
the CloudX charter
then, in a nutshell, we strive to help every client we work with to improve their process through a blend of cloud-based document management, workflow, and automation technology in conjunction with human and technology AP services to speed process, promote visibility, and eliminate manual handling when possible. All this for the most cost-effective approach to leveraging these types of solutions, and for the most part, you've got a recipe for some very happy campers (those using these tools to improve their organizations!).
But every once in a while, it's important to stimulate thinking in the marketplace….so here we go.
For many AP software providers, there's a slew of functions that serve the basic purposes of approving and routing invoices for processing. Approving, rejecting, delegating, escalating, matching, and many others are established necessities for any compelling AP automation solution. However, one feature that has gone overlooked, and in many cases has left Accounts Payable leaders wanting something more to address their daily issues is simply this…Holding.
Call it a Hold, call it a Pause, call it whatever you like. The point is that no Accounts Payable automation software is complete without this feature set…why you ask?
Let's dive in:
Certain invoices require more interaction before processing can be completed.
At times, this can be a multi-day process, especially if you're having
to liaise with
Procurement or an organizational Approver. Also,
the more de-centralized your
organization, the greater the
likelihood that getting answers to invoices in question will
take
longer, especially if you are not working with some kind of electronic
workflow technology.
Partial shipments create issues in closing out open invoices (and open PO's)
Other times, it involves going back and forth with your vendor as is

the case when you get a partial shipment off an open PO. Then, for

most accounting organizations, there are the adjustments that have

to be made to the PO and in the AP system in order to reconcile

discrepancies. All of this takes time, research, and collaboration.
Some invoices are received prior to getting any goods shipment.
This is similar to the second scenario and can play out in scenarios

when you may be relying on goods from international trade partners.

Due to the logistics and shipping time factors, it's not uncommon to

get invoices prior to even having the goods received. In a typical

Accounts Payable process, AP is generally matching the invoice to PO

data first (2 way match) and then to receiving documents (3 way

match).
The common link?
In any of these scenarios, it's opportune to be able to Pause the invoices that are caught in the midst of these stages. For those operating in a manual,
paper based AP process
, this is typically done by dumping invoices into a bin (or folder) that's effectively a holding queue. The problem with that is that there's no automated way to manage those with any level of escalation or reminder that the holds need to be resolved. So from our perspective, it's beneficial when you can allocate invoices to a Pause/Hold queue so they're easily identifiable, trackable, and provide automated feedback to let you know they're still looming (based upon your timeline and requirements of course). Invoice processing is challenging enough for most AP professionals, and we believe that being able to Pause invoices is just another way to simplify the process and make your life a little easier.
If you're wanting to learn more about AP automation or whether it's even the right approach for you, we highly encourage you to check out the eBook below on AP Automation vs E-Invoicing. You can get a solid grasp on which is better for your business and make a more informed decision as you kick off your automation initiatives!