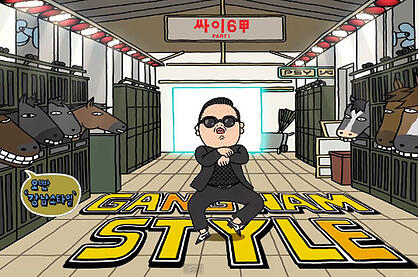 What's more viral than AP cost savings?
One of the most talked, viewed, and buzz worthiest items of 2012 (heck, all time for that matter), has got to be the hilarious and catchy music video by Psy – Gangnam Style. Similarly, many pages have been written, discussed, and buzzed about (ok, maybe not) on the myriad ways that Accounts Payable automation projects improve the AP process for AP leaders and staff. However, one of the common questions that we get from Finance leaders, especially departmental leaders that are looking to gain project sponsorship from their CFO's and Controllers, is 'how do you break out cost impacts from a hard vs. soft view?'
Great question…and unlike you in your 9th grade chemistry class, we're paying attention! J
So with that said, we want to dive right into the issue here and share with you three ways that AP automation, and the Visibility it delivers, helps you improve organization financial health.
1.Audit Cycle Improvement
The typical external Accounts Payable Audit generally follows one of two courses:
A. An external Audit firm will look at invoices across a period of time carte blanche.
B. An external Audit firm will look at selective invoices by GL Code, Department, Vendor, or date range in much more specificity.
Either way, in a manual, paper based Accounts Payable process, the audit cycle tends to be longer. Why? Because auditors and the AP staff they rely upon have to locate, dig out, and extract the relevant invoices and supporting documentation necessary to identify the audit trail. Unfortunately, this is a clunky, slow, inefficient, and costly process. Therefore, by leveraging an automated, electronic Accounts Payable system with document management, it's common to be able to reduce audit cycles by as much as 50%. Also, from an AP leadership perspective, it means being able to keep your staff more focused and productive on their core responsibility instead of playing gopher for the Auditors.
2. Accounts Payable Accruals
One of the primary duties for any AP Manager is the monthly process of closing the books on AP. Additionally many organizations have the recurring joy of having to forecast spend for the upcoming period, and this is done via an accrual process. However, in most instances, the accrual process is at best, a predictive guesstimate based upon prior months or years purchasing behaviors. Not exactly a fly by wire approach to accurate financial reporting, if you know what I mean. Again, through AP automation, and by indexing invoices with total amounts cross-indexed by GL codes, you can get dynamic, near-instant visibility to outstanding payables spend. Also, from our experience, this process can range from a half a day for AP staff up to several days in a multi-team member environment, so freeing up resources again to focus on more strategic issues is clutch, and the cost savings associated with it is valuable.
3. Early Payment Discounts
It's astounding to me that many organizations capture nominal amounts of early payment discounts. This could be attributable to poor negotiating on the procurement side, tight cashflow, or inability to advance invoices in process fast enough to meet favorable terms. Whatever, the case, EPD represents the most significant way the AP organization can influence the financial performance of the greater organization.
With that said, by leveraging a dashboard approach to invoices, and especially term data, you can create an actionable, prioritized list of invoices for payment. When you consider that a 2% Net 10 invoice discount represent a 24% rate of return, it's an appealing proposition to leverage cheap money (credit lines for instance) to execute EPD initiatives, though this would most definitely require the sponsorship of either your CFO or Treasurer to accomplish successfully. With that said, industry data suggests that companies using Accounts Payable software capture as much as 90% of their available discounts compared to 18% in a manual environment.
The point here is that whatever your flavor, whether bringing in AP software or going with an AP services provider, there are a bunch of ways to improve your soft costs through visibility in your AP department!
To learn more about other hidden costs associated with invoice processing and what to do about them, check out our eBook Below!