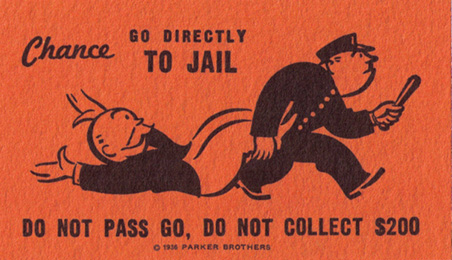 Ever seen this kind of an affair in an AP organization?
One of the primary challenges that every Accounts Payable process leader has to come to terms with is the reality of payment related fraud. Unfortunately, in most situations, it involves some level of complicity between internal employees and external cronies. Worse yet, in many situations the fraud scheme occurs over a period of time during which it is not quickly detected and in that period of time the damages can be extensive. To add insult to inury, it's a rarity that the funds lost actually get recovered, as most absconded dollars get spent funding lavish lifestyles and other wasteful ways.
So the question is how can Accounts Payable automation technology do anything to hedge the exposure to fraud risks?
3 Ways AP Automation can help address the issue:
1. Flag Exceptions - We discuss this in greater detail in this blog post here, but suffice it so say that some AP fraud schemes are simpler than others while others are decidedly more complex. With that said, any strange changes to vendor master file information, repetitive payments, excessive dollar amounts around a period of time can all be indicators of a fraud program in motion. With that said, you can leverage a variety of triggers to kick off escalations and workflows to get actionable data into Supervisory hands. Now…if you're problem is from a Supervisory level…that definitely complicates things.
2. Display Dynamic Reporting – Not to be discounted, but the ability to pull data and supporting documents faster is also a boon for curbing fraud in your organization. When you consider that the act of pulling together supplier payment data is an time and space consuming task when done in a manual setting, the transformation to an electronic process is about as different from communicating on stone tablets to today's electronic tablets. Because of this, and the underlying foundation of using indexed metadata to drive business intelligence, you can quickly assemble reporting to investigate potential frauds much more efficiently than digging out boxes and folders and files (OH MY!).
3. Enable Better Analysis – This ties in directly to the above points, but by flagging exceptions as they occur and then providing a faster and easier way to pull supporting information, ie. through Accounts Payable software (document management technology etc.) you can foster better analysis. If we're honest, no system can prevent fraud 100% of the time. Precisely because people involved in the system are most likely the ones that are perpetrating fraud, it's entirely possible that they'll enact workarounds to continue the deception. So, it may not be a bad idea to use the time recouped from AP process automation improvements to implement more standardized, regimented internal audit cycles as a means to safeguard the organization. Alternatively, it's also not a bad idea to engage specialized firms in recovery audits for this process. While audits are never exactly priority on the fun scale, they definitely make sense to identify gaps, loopholes, and issues in the Accounts Payable process, and can serve as valuable tools in fighting fraud in your organization.
So in summary, AP automation tools, can empower Finance leaders to get better visibility and process controls in place, and in turn expedite processing while escalating exceptions for review, but there will always be a need to synthesize analysis and investigation to serve as a sort of checks and balances to an area that could otherwise be exploited.
What are some ways that you have seen fraud addressed in your AP environment? We'd love to hear, so please post a comment below!
If you're interested in learning more about vendor portal technology and how it defies the time space continuum or how by leveraging Accounts Payable best practices you actually can increase your vertical jump by 6" guaranteed, or if you want to identify what risks in your AP process are more dangerous than an angry sasquatch click below!
Or for the smarty pants that don't understand the references above…it's this little thing called humor…maybe you've heard of it…?