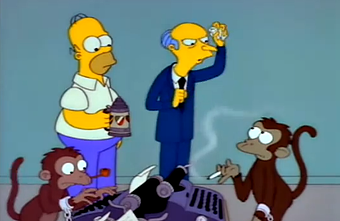 It was the best of times, it was the blurst of times...


Many words have been written in recent years to discuss the merit of Accounts Payable automation initiatives. With widely adopted practices such as invoice imaging, electronic workflow, and the adoption of Accounts Payable best practices, many Finance leaders are progressively transforming their AP operations through measured and proven strategies. However, many of these approaches have been built around traditional technology deployments…for example, the typical purchase of big ticket software, whether document management software, capture software, business intelligence technology, or electronic workflow and integration technology. All of that to say that the traditional is definitely a good start, but it leaves something lacking for many companies. That something could be better defined as accessibility and scale.
What do I mean by that?
By default, the fact that traditional Accounts Payable software deployments require significant capital outlay and unique business resources to administer relegates the adoption of such approaches only to those companies that can spare precious resources to accommodate their projects as well as those who have the scratch to even pull the trigger on the requisition of the technology. Translation…a lot of companies get passed over because they don't have the dollars or the people necessary to justify investing in the technology. You don't agree…? Ok, well think about automating your Non-PO invoices with a workflow solution. Doesn't every Approver or GL Coder in your organization need access to the system in order to sign off on invoices and book them to the appropriate spend categories? Do you think that access of that nature is a freebie for anyone who wants to be on the system, when we're talking about deploying from an on-premises approach….of course not!
Also, new wave technologies, especially E-invoicing add demonstrable value to the whole P2P supply chain automation discourse. However, one of the things that made me chuckle after hearing it from a client the other day, was that after enduring the 'dog and pony show' of a major player in the AP automation/E-Invoicing space is that the crux of the approach being pitched to them essentially dropped the onus of vendor adoption on the laps of an already overtaxed AP staff, making the investment from a labor and outcome perspective undesirable. Rather, the client wanted to have control over affecting immediate outcomes, as is the case when discussing typical AP software installations. At least this way, from their perspective, with a singular focus and effort they could begin the process of converting all inbound invoice traffic, regardless of format, to a data format ingestible by their ERP to improve the process, without exposure to the risk of delayed adoption or worse no adoption.
So, what's all the hub-bub about DPO?
Document Process outsourcing is a new approach to synthesizing document management technologies with select components of outsourcing. In most cases, it's a hybrid of leveraging an external provider's shared services operations in addition to their hosted technology stack. We cover that in a deeper dive here, along with reasons why this particular approach is gaining increasing adoption.
But the big reveal of this post is really the a visual overview of the CloudX 'big idea' as it relates to improving the Accounts Payable process. You can check out a short Prezi to see what our approach and philosophy is towards making AP transformation a reality, especially for small and mid-sized organizations who previously not had the luxury of being able to justify investments in this arena.
If you're still unsure if traditional invoice processing automation is the way to go for you, and to investigate more vigorously the merits of E-invoicing, check out the ebook below!