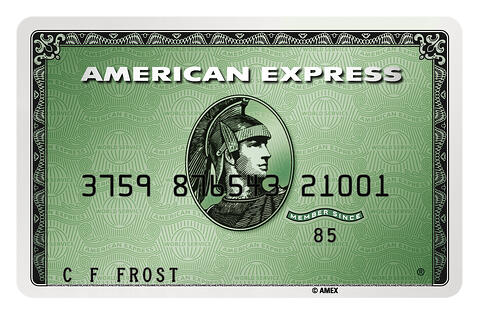 Don't Leave Home Without It!
Successful marketers and advertisers know one thing…if an advertising campaign isn't memorable, chances are it will have little effect upon the bottomline, as your potential customer population won't recall it at their critical point of purchase. If that's the case, then what's really the point of the marketing effort anyway? On the other hand, if you have a remarkable campaing, it'll be remembered by folks a long time after it has run its course. Consider the slogan of American Express dating back to the mid 70's – "Don't leave home without it." That branding struck a chord in travellers around the world that the gold standard for credit transactions was AMEX, and they largely built their brand around this theme. The message is something that should be considered when pursuing Accounts Payable automation, but it should be tweaked to be more like "Don't Pursue AP Automation without this!"…
What is the 'This'?
'This' refers to Advanced Capture (OCR) technology. Specifically, intelligent, adaptive, template-free OCR. In a recent study from the Institute of Financial Operations, there were decisive findings that indicated that many, especially larger companies (greater than $5BB in annual revenue), are pursuing imaging in their Accounts Payable process. However, only around 25% of respondents to their study are pursuing Advanced OCR, which means that the lion's share are strictly imaging for workflow and archival purposes and are still encumbered by copious amounts of data entry and manual validation steps. That said, Accounts Payable automation efforts are greatly impacted by the adoption of OCR technologies, but the primary reasons that this type of technology does not get implemented are that it's cost prohibitive and requires technical prowess to manage and hone.
OCR's big impact is the accurate conversion of printed characters to data…and it's been used by many companies to achieve various ends. Notably, companies such as Google have used it to drive their Google Books projects with good results. However, for the average mid-sized business, there are limited technical resources as well as finite budgets for technical innovation. Accounts Payable automation can be vastly improved by OCR, but there needs to be a compelling business case of process improvement to warrant the investment. Additionally, OCR is not 100% accurate and so, even in a best case scenario, the post OCR results need to be audited by human intelligence as a data cleansing step.
The 3 Biggies You Need To Make Accounts Payable Automation More Awesomer!
OCR – But not your mama's OCR. Using a cloud-based OCR solution, you can bypass the cost obstacles that restrict many businesses from entering the automation arena. Also, if you elect to go with a DPO provider, you can bypass the resource constraints and validation components, so that the service provider is on the hook for managing the OCR process in the most cost-effective way.

Intelligent Workflows – Once you've got the OCR results, the next key is to use a solid workflow platform layered with a business intelligence engine to make sure invoices get processed the way they need to be. Whether it's exception handling or routing them through approval processes and getting them GL coded, electronic, automated workflows are a heck of a lot easier than sending physical mail, emails, or even sending express packages.

Electronic Archival – Finally, one of the premises of managing any document process is using an electronic document repository for archival, search, and retrieval of document images and associated metadata. For many small businesses, this is where they start the Accounts Payable automation process by adding electronic archival after workflow processing steps have occurred for their invoices. However, this adds little tangible value to the AP process, as it adds an additional process step (the conversion of physical invoices to digital after the processing is done). It makes sense from the perspective of wanting to make retrieval faster, and from an investment perspective, because it represents the least expensive technology component, but without the above steps, the process can't really be improved from a wholesale perspective.
There are a variety of ways to improve your Accounts Payable process, but they absolutely work best in conjunction. Like the AMEX slogan says, "Don't start your AP automation project without this (these…whatever J)."
To learn more about Accounts Payable Automation vs E-Invoicing and to determine what's right for your business, click here!