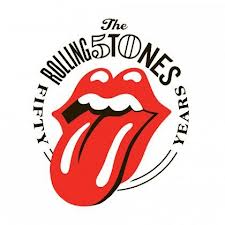 Accounts Payable automation invoices gather no moss!
The Rolling Stones are renowned as one of the longestperforming and best selling major rock bands of the 20th, and now 21st century. With a plethora of major hits including 'Paint it Black', 'Sympathy for the Devil', and 'Satisfaction', it's hard not to agree with the vast influence they have exerted upon the music industry and the global rock and roll movement over the last 50 years. With that said, another of their famous songs is 'Time is On My Side', though it was a cover of Norman Meade's original (and now more popularized work). The cultural disconnect to 'Time is On My Side' has never been more prevalent in the workplace than in today's frenetic business culture, as people cope with increased pressures to accomplish greater workloads with fewer resources in addition to integrating newer technologies to their core function.
Recent studies from global consultancies reflect the trend of knowledge workers increasing amount of time spent on communications, searching for, and managing information. In a set of fairly astounding findings, McKinsey Global Institute (of McKinsey Consulting fame), cites that the average office worker now spends 28 hours a week (over 1,500 hours per year!!) writing emails, searching for information, and 'collaborating' with internal colleagues. No wonder that workers feel more stressed as they set about handling their core functions, and routinely expand their workdays beyond the traditional 9-5. Couple this with a decreased labor force, and you wind up with the common theme of individuals being tasked to do more with less, and wonder why employee satisfaction languishes today. A microcosm of this that we routinely run across is within the Accounts Payable process and the good news is that with robust Accounts Payable Automation, it is possible to make a meaningful and impactful difference on individuals, performance benchmarks, and internal communications.
The Case For Intelligent Document Management
As outlined above, it's evident that people spend quite a bit of time chasing pertinent information. Overlay that with an already cumbersome manual, paper-based process like Accounts Payable, and you have the right recipe for the making of a Cat-5 Hurricane. Because of the sheer volume of invoices, credit memos, check request forms, and other miscellaneous documents that enter the Accounts Payable process, it's largely been an area that has been ripe for improvement for some time. One of the key tenets of improving how companies interface with documents stems from orienting the initiative around specific process improvement. In other words, the goal of improving how paper is managed in an organization is much more of a reality when it is anchored around a specific, day to day process, and most organizations are looking for ways to extend electronic document management solutions to impact a variety of processes and thereby reduce extraneous or redundant systems.
Enter Accounts Payable automation…
Most Accounts Payable automation projects include the following components:
Scanning Technology (though not always including Advanced Capture)
Electronic Document Management (On premise or hosted (increasingly))
Electronic Workflow Technology
Reporting
ERP Integration
Areas of increased interested with Accounts Payable automation include:
Auditor Portals
Automated Compliance Services (TIN matching)
Automated Expense Management Submission
Mobility Solutions
It's absolutely possible to improve the search and retrieval aspects to a high volume transactional process like Accounts Payable through scanning and document management, but to improve the process from a dynamic perspective it really requires advanced capture and workflow coupled with business intelligence (rules) in order to get out of the data entry and manual routing processes that otherwise advance invoice processing. However, for many businesses, it's just too costly to entertain doing all of these items simultaneously, not just from a hard dollars perspective, but also from a personnel standpoint.
That's why at CloudX, we see a huge future in Document Process Outsourcing, which enables folks to jump on the automation bandwagon, who may never otherwise have the opportunity to get into the automation game.
Only when a process is impacted at the front end, can you really get Time On Your Side by getting the time consuming elements of the process underfoot. In the case of Accounts Payable automation, this means eliminating invoice entry to the ERP and expediting the routing process, which will otherwise bog down in interoffice mail, emails, and worse expensive couriers.
To learn more about ways to improve that process check out the eBook below!