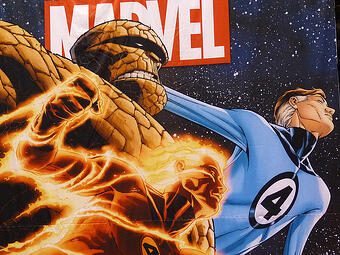 There's no shortage of information on the web about any given topic, but sifting through that information can take a little while. With that in mind, we wanted to provide a concise list of some of the top sites for you to get the most fresh and relevant content that pertains to Accounts Payable ( and Receivables too in some cases).
The Fantastic Four as we see it:
Accounts Payable News Blog – These guys and gals do a great job and have broad reach.
As stated on their About page:
Accounts Payable News® (APN) is a trusted information base with direct access to 14,000 key decision makers in the finance sector across a variety of different industries. With a monthly newsletter, monthly webinars, reports and surveys, roundtable events, annual AP awards and daily industry news, APN provides a fantastic networking opportunity, as well as a chance to keep up to date on all the latest finance and technology developments .
They cover a range of materials and are always releasing new content that provides a holistic spectrum of information. Based out of the UK, there is a treasure trove of Euro related information, but also provide global insights.
Paystream Accounts Payable Blog
- Consistently one of the top benchmarking and financial back office technology sites on the planet, their blog has something for everyone.

The self-labeled financial process gurus, Paystream offers a bevy of services to its clientele.

PayStream Advisors is a research and consulting firm dedicated to lowering the business risks associated with automation technology and has become the leading educational resource for Procure-to-Pay professionals.

We provide in-depth, objective and independent analysis of available solutions, combined with client-specific recommendations and implementation strategies.
Shared Services Link Blog – Predominantly having a bent towards UK & Euro Finance and Shared Services issues, Susie covers a broad range of content from financial process transformation to P2P to settlement and more.
In September 2007 sharedserviceslink.com hit the market as the community where confused, drained, professionals could come together, mind-share, find answers to irritating problems, and improve business performance.
Finance shared services is a lonely, challenging landscape in which to work. It takes a certain type of professional to drive through the desired change. sharedserviceslink.com runs boutique conferences for the European and North American markets. SVPs, VPs and leaders in global finance operations gather together to learn from the speakers and each other, and triumph over situations that are stifling their company's brilliance.
Aberdeen Group Blog – While this blog certainly extends beyond the bounds of some of the more traditional and tightly focused AP blogs above, their content is truly remarkable.
Year in and year out, Aberdeen conducts and compiles broad and deep studies to provide insightful and rich content to its readers.

If you're not routinely checking out their content to see what's on the forefront of technology and trends within the Accounts Payable automation and Accounts Receivable automation space, you're short-changing yourself.

From their About Us page: For 26 years, Aberdeen Group has published research that helps businesses worldwide improve performance. We identify Best-in-Class organizations by conducting primary research with industry practitioners. Our team of analysts derives fact-based, vendor-agnostic insights from a proprietary analytical framework independent of outside influence. The resulting research content is used by hundreds of thousands of business professionals to drive smarter decision making and improve business strategy

We hope you found this grouping of blogs both powerful and useful to you as you look to improve your processes and systems. There are certainly an abundance of voices on the web, many of which are by end system providers, not too dissimilar from us at CloudX. And with that said, we encourage you to read on at the CloudX blog for what we hope is quality content on Accounts Payable automation and the like!