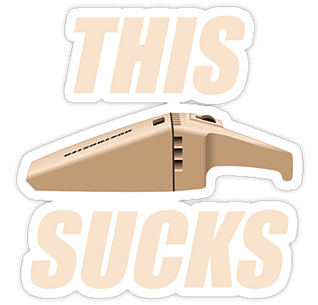 Let's face it…self-improvement is a major industry in America today. It seems like new diets are invented, popularized, and circulated perpetually. What was in 6 months ago is out, and what was popular 10 years ago, get modified and comes back to the forefront of public consciousness. Contributing to the fitness craze is the whole concept that we, as Westerners, hold about our image, identity, and the race to compete with those standards. Sometimes, that competition is a good thing, and legitimately focuses us on ways we want to improve our physical fitness by pumping iron, running longer, eating healthier, and ultimately shedding pounds and shredding down. At other times, it creates an unhealthy obsession with unrealistic standards for our personal health and can foster complexes, especially among impressionable age and people groups, as is the case of bulimics, anorexics, and others. With that said, Accounts Payable process improvements aren't altogether different.
In many cases, as in the drive to improve our physical bodies, there is a knowing that our current state is not good, let alone optimal. And so, we begin the quest to improve….by initially gathering information about how to improve and then progressively shaping a vision and ultimately a plan for what that improvement will entail. This is often accompanied with a counting of the costs associated with what it will take to pull off the improvement. For our health, it's the cost of nutritional advice, healthier foods, personal trainers, gym memberships and the like. For Accounts Payable process improvements, it's assessing our state of operations, analyzing the best approach to improving them, and then determining the cost to bring about the improved state.
Begin At The Beginning
1. The first thing to do after recognizing that you have an Accounts Payable process that sucks is to document your current state. By doing this you can begin to pinpoint areas where there may be excessive or redundant labor steps, bottlenecks, risks or other tie-ups.
2. The second thing you need to do is educate yourselves on ways to improve. Just like you would turn to a personal trainer, instructional videos or books, you need to begin to learn about methods to improving. We'd recommend ingesting quality e-Books or webinar content that shows how other organizations have stopped sucking wind and transformed their Accounts Payable process into powerhouses. To get a jump on that , check out these resources here!
3. The third thing you need to do is a quantitative analysis. If all you've done is documented the Accounts Payable process steps without associating the cost factors that swell your CPI, then you've done yourself a disservice…especially if you are trying to sell this to the boss. By all means, you'll want to aggregate all the gripes and challenges lobbed by the AP staff and Approvers and GL Coders throughout the organization. However, without the financial piece, your CFO or Controller is unlikely to be vastly swayed by your petitions. With that said, when you do have the financials in place, you really have something special, kind of like the rug in The Big Lebowski, which we all know, as the Dude infamously said "Really tied the room together." If you have gotten shot down by Executive leadership on this before check this post out on how to succeed when pitching Accounts Payable automation. To go a step further, we'll happily help you pull together a Rapid AP assessment and business case if you click here!
Wrapping Up
Getting fitter is a great thing, though it certainly can become an obsession (have you ever met someone sold out to the Crossfit lifestyle…talk about committed!). The key is coming to the realization that there is opportunity for improvement and then figuring out and mapping out the yellow brick road to the end state. If there's anything we could say about Accounts Payable automation projects and shaping future Accounts payable process maps, it's imperative to put the legwork in upfront in planning and strategy, so you have a clear vision to run with. At times, selling change within the organization can be a daunting thing, irrespective of the fiscal and productivity aspects, because people are people, and averse to change. The good news is that that the reward for those who diligentrly overhaul and revamp their Accoutns payable process tend to have better insight, less risk, and lower invoice processing costs than their peers who stay mired under paper.