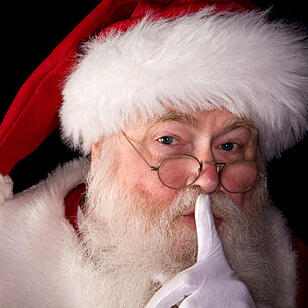 Retrieval around the holidays certainly has a different connotation for most people than it does in the terms of Accounts Payable automation.
The concept of retrieval means to 'get back' or 'recover', which is a pretty common theme for most Secret Santa or White Elephant gift bags, which are basically the beginning of internal office rifts at their worst. For many, those who have later round selections during these grab bag gift games, have an unfair advantage and the power to snatch away the choice pickings much to the dismay of those who had earlier turns. However, in many variations, the first player has the trump play and can often retrieve what might have been in there hands for a fleeting moment.
However, in the context of the Accounts Payable process, retrieval of invoices is a big deal. It is the means by which AP Staff (as well as Approvers, GL Coders, Auditors, and Administrators) obtain the invoices for a variety of reasons. These may include internal or external audits, vendor disputes, or a myriad of other financial reporting inquiries.
How do most organizations retrieve invoices presently?
According to recent data from The Accounts Payable Network, over 80% of invoices in mid-market business still are received into the organization as paper. Only 10% of invoices in this space come in as an electronic imaged document (PDF), and the remainder come in through alternative means (EDI, EIPP). With that said, many companies still find themselves mired under heaps of paper unless they've deployed some level of imaging. The same report from TAPN suggests that over 50% of organizations have deployed some level of imaging to their Accounts Payable process, which definitely adds some value to the retrieval component. However, when the imaging occurs is a fundamentally important element to making your Accounts Payable process optimal. You can read more about that here!
Though invoices are essentially a 'dead' document after they have been processed and paid, most organizations have a multi-year retention requirement in place primarily for compliance and audit purposes. With many Accounts Payable departments still shuffling through paper, retrieval can be a nightmare, and by not having the invoices and invoice information indexed in an electronic document management system, you can bet that the amount of time to find an invoice manually increases exponentially compared to environments leveraging robust Accounts Payable software. For many organizations though, the imaging of AP invoices is done at the end of the invoice process, which does not really improve the process tangibly other than to make the invoices easier to recover when need. This would be our approach to improving the process through front-end imaging!
AP Audit Considerations
Accounts Payable software retrieval is not just limited to AP staff either. Accounts Payable audits are an ongoing source of frustration for AP managers and finance leaders the world over. Often, the bigger the organization (and certainly if you are a public vs. private company) the more frequently you may need to provide invoice information to your audit staff. This is often a painstaking and time intensive burden that is levied upon AP staff whereby they have to procure invoice files from storage areas and supply them to the Auditor. Nobody, in our experience, likes being beholden to another in terms of the audit process, so minimizing these interactions is typically a worthwhile pursuit for both parties.
In more progressive AP environments, the AP audit is a much more congenial interaction as invoices images and their corresponding indexed data can be provided in a 'de-militarized zone' of a document management system. Essentially, AP auditors have the invoices and supplemental information they need available in a dedicated environment that makes the Accounts Payable audit easier on staff. In this way the auditor doesn't have carte blanche access to all AP documents, but only what they need. By doing this, we've heard from clients that AP audit cycles have been shortened by as much as half, in terms of billable hours to their Accounting firms.
Three key Audit impacts provided by embracing Accounts Payable software:
Easier Audits for AP Staff & Auditors – Less back and forth time, less time off-task, less stress.
Promotion of Green initiatives – elimination of paper copies
Promotion of Compliance Standards & Disaster Recovery Preparedness – By having your invoices and invoice data in an electronic document management system (especially cloud-based), re-creating AP data is made simpler and more secure than physical storage and retrieval.
For more insights on Best Practices to managing invoice data and images electronically, check out our Best Practices eBook below!