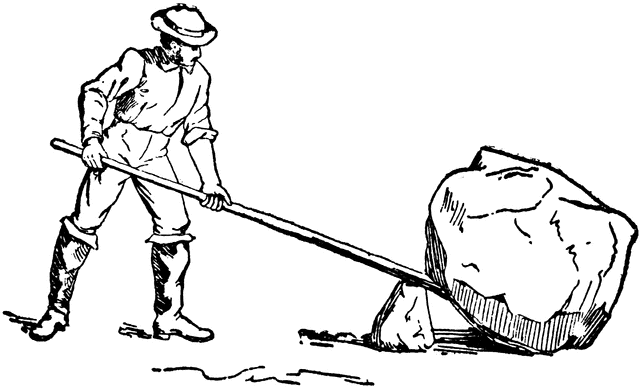 To lighten the load consider a lever!
Most organizations that process invoices generally perform several fundamental checks to ensure that an invoice has been submitted by a legitimate entity. Implications of disregarding this validation step are broad, ranging from misallocating payments to a vendor that has tax implications all the way through to paying a false vendor that is fronting a payment fraud scheme. Because of this, most Accounts Payable professionals run through a basic vendor validation step when processing invoices. By adopting automation within your process you can effectively gain leverage over your process.
For frequently used vendors, there to tends to be a higher volume of invoices submitted, and so most AP staff will have familiarity with the company to which they are rendering payment. Alternatively, the lower volume vendors which submit invoices les frequently can pose more of a flight risk and as such require more due diligence before the invoice is processed, routed, approved, and paid.
Regardless of whether you have an Accounts Payable automation solution, the process begins when AP staff validates the submitted invoice against Vendor Master File data including the following data fields:
Vendor Name
Address
Tax Identification Number
Phone
Fax
Contact
After these primary data points are referenced, additional validation occurs when referencing Procurement data. In the case of vendors that are on an Approved list, there is often a reference against this list and against active, open PO (Purchase Order) data as a secondary validation step. This can be a determinant as to the existence of a Purchase document that authenticates and authorizes the spend. Additionally, beyond this step you would get into the actual line item matching between the invoice document and PO document, with the optional and more tightly controlled three way match alternative against receiving document information.
Accounts Payable automation technology can assist in making this manual validation an efficient electronic process. Instead of performing manual lookups to either the Vendor Master File information or to purchase data, a strong Accounts Payable automation system will auto-validate against these databases to either advance the process or expedite the invoice into an exception handling state.
End Results
The end result of automating this facet of invoice processing is that you can improve the process cycle speed by decreasing manual labor efforts.
Additionally, from a compliance perspective, Accounts Payable automation technology can be used to prevent headaches within the AP organization including duplicate payments and limiting exposure to payment fraud schemes to phony vendors. Granted, nothing is 100% in terms of being able to foil either of these scenarios, but by elevating the strategic function of AP to a more analytical role instead of a ground and pound data entry role, you can escalate the levels of detail, attention, and care that go into processing exception invoices while weeding out the menial data entry errors. This is obviously predicated upon harnessing the power of complimentary technologies like advanced capture (OCR) to expedite the data conversion process, but more on that here.
In an improved Accounts Payable automation system, you can trigger exceptions to alert AP staff for a variety of real life situations. It may be that Vendor data needs to be updated in the Vendor Master file to reflect a change of address, or it could be that there is a new vendor submitting invoices that needs to be created within the Vendor Master file. Either way, the appropriate resolution can be identified and actioned in a far easier fashion than in a traditional, multi-screen interface, referencing invoices that are coming in through paper, email, and whatever other manner by which you ingest invoice transaction data.
To learn more about Accounts Payable automation and whether it or E-Invoicing makes sense for your business, check out this eBook below!