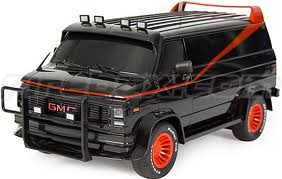 It's amazing how fast technology changes!
You buy a smartphone today and tomorrow it's obsolete. The pace of change now moves astronomically. I remember being one of the early guys on the college campus who had a cell phone, a flip phone with pull out antenna no less, in the late 90's. Now, the fact that I had a cell phone was astonishing, but to consider that carrying the same phone today would basically doom me to a life of ridicule and belittlement is a sobering thought. I mean those phones and smartphones both exist to call people…right? So what's the big deal? Oh, yeah…mobile computing, text and the power of data.
The technology world is changing at an exponential rate. Computer power doubles every 18 months (Moore's Law). The law of fiber suggests that internet bandwidth doubles every 9 months. Other areas of exponential growth include storage, content, and community. Just consider the absolute techie tsunami that is social media. In an astonishing ten years, we've gone from no true social media existence to multiple platforms (Facebook, Twitter, LinkedIn, Pinterest, Google+, Youtube, etc.) with user bases in the billions and net revenues in the hundreds of billions. Amazing!
So the world is more interlinked than ever before, especially by user groups, relevant content, ideologies…all of which are essentially communities by commonality. The things that matter most to us be they professional, personal, individual, or corporate are easily identifiable and accessible anytime. The good news for most people is that because of these types of communities, it's easier to access niche information quickly and to leverage that knowledge base to make informed and empowered decisions.
So here's a morsel for anyone considering AP process overhaul.
Before going down the yellow brick road of AP automation, it's really important to understand that while in concept it's fairly straight-forward. Take invoice processing as an example…convert invoices to data, push the data to the accounting system, handle exceptions in a workflow, speed up the process, reduce costs, and live happily ever after.
Right?
In application it can be very difficult. The reason for this, at least traditionally, is because the tried and true Accounts Payable software deployment approach underscores the need to bring new ( and often unknown) technology into the mix. Looking at AP or any other transactional document process generally requires the use of a certain technology stack in conjunction with various physical processes to achieve the highest levels of improvement.
Consider this, to get 100% accounts payable automation here's the short list of what you need to install, deploy, tweak, and manage:
-Scanning hardware & software
-Advanced Capture (OCR) technology – (highly niche area…template based or layout?, who validates the OCR results? )
-Document Management & Workflow technology – (this is fundamentally different from managing data in a core application like an ERP and will generally require an SME to administer and manage)
-Business Rules technology – (again, much of what drives the interaction of these systems involves initial config work and ongoing process tweaking, which means more dedicated support time, which most organizations have finite amounts of)
-Data Integration Proficiency – (for many users of lesser known back end systems, integrating data can prove to be a massive exercise in frustration…for enterprise organizations, it can mean deploying a battalion to spearhead the task…either way, you need serious chops to marry systems well, and this is why a lot of companies turn to third parties/aka integration shops)
-System Rollout & User Training – (for bigger deployments the complexity increases, and it's best to begin any project with the end in mind, allowing time to take a multi-phase approach instead of pursuing a gargantuan roll-out.
And you thought this was just about bringing some fancy shmancy AP software in?
Some other items to consider if you're going for the fully monty in improving your AP operations:
-Electronic Payment Methods – ACH/P-Card
-Vendor Portal Deployment – Give your vendors an onramp to upload invoices to you dynamically and a self serve kiosk
-Electronic Supplier Settlement Network – Providing group discounting, negotiated purchase rates and electronic invoice presentment and payment
-Time & Expense Report Management – Often intertwined with Payables improvements, as internal customers essentially submit expense reports to obtain payables reimbursement for miscellaneous spend.
There are many items to consider in improving AP to include investment requirements, achievability, returns, process gains, resource constraints, sponsorship, shared vision between executives and departmental leaders and many more. This is why we say it's a job for the A-team. You need a crew of folks with technical prowess, project management skills, and visionary leadership to rally the troops and compel the organization forward. So get your Hannibal, BA, Faceman, & Murdock in line and get on with getting better!
To learn some awesome Accounts Payables best practices and our approach to AP services, check out our ebook below!