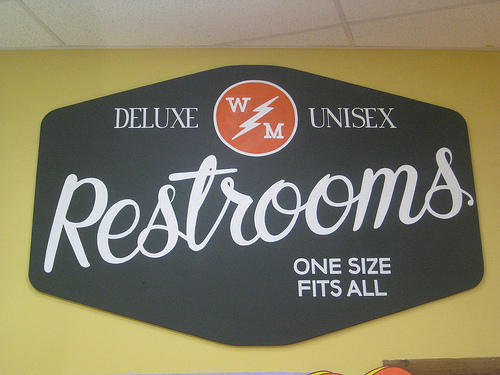 Unlike your kid's little league baseball hat, in the world of AP automation software, one size definitely does not fit all.
With that said, there are many considerations that go into the buying decision to select and implement Accounts Payable software that is ideally suited for your business. The needs of AP are definitely horizontal, but scale becomes a major factor as your invoice count increases, and as such different tools and components to robust automation solutions need to be considered.
So here's a short hit lits of 5 tips to choosing the best Accounts Payable automation software for your business:
Invoice Volume Determines True Needs - What does your monthly Accounts Payable invoice volume look like.? Low could be in the ballpark of 0-500 invoices per month, and in that range would generally necessitate no more than 1-2 AP clerks to process. Mid range organizations could be anywhere between 500-5000 invoices, per month and the high volume organizations at 5,000+. For the outliers who are in the 'Fortune 1000' scene this number can easily climb into the tens and hundreds of thousands per month. The point is the lower your volume, the less the need exists for fancier technology like Optical Character Recognition.
What's your capital investment budget? - No, this is not a joke. Seriously, what do you have available to invest in automating your process? For most organizations, getting funds to bring Accounts Payable automation tools is tough, but BPO and SaaS offerings are making this a reality for more businesses. Consider the rise of tools from companies like Google, more specifically Google Apps for Business, and the encroachment that has had on legacy software companies like Microsoft and their Office suite. The same shift is true of niche AP software, so take heart if you don't have dollars…transactional models are making paths in the wilderness available to you.
Unite the clans! – To implement any new system it's absolutely mission critical to have departmental sponsorship. Chances are though that you wouldn't even be selecting Accounts Payable automation tools unless you had sponsorship at the department level, but what's really important is to get the organization as a whole on your side, and that is an art form. By educating other department heads and executives on the benefits to them and to the company as a whole, along with the kicker, how this will make their lives easier and better, you'll be in a better position to get the user adoption you need from your organization GL coders, approvers, and users. Don't make the investment in Accounts Payable automation resources until you've got both Executive and Departmental buy-in, or you'll be setting up for failure.
Abandon the miracle diet mantra! – No, we're not here to help you lose 20 pounds in 10 days. Similarly, affecting wholesale change is generally not an overnight proposition on any level, especially Accounts Payable automation. So, it's critical to get rid of the infomerciaesque sales pitch of promising the moon in no time flat. Instead, set about a steady progression of improvement by selecting an implementation plan that is workable by vendor, department, or invoice type.
Accommodate your vendors, don't force them to change! – While e-Invoicing has been touted as a radically different and novel approach to improving Procurement and Payment woes the world over, adoption of the technology lags far behind the prevalence of paper based or paper imaged invoices. The reason...? Suppliers don't want to be forced to do something that requires a lot of effort. With that said, what is your current practice? If new Accounts Payable automation technology requires you to get your supplier base to forcibly adopt your process…good luck. Unless you're Professor X, good luck getting them to comply. Instead, improve the process by giving them options in working with your new automation platform. One way…Vendor Portal technology...which can offer multiple ways to upload invoices and a secure view to accessing their invoices while in the approval process.
We hope this helps you make some better decisions as you move forward with improving your Accounts Payable process.