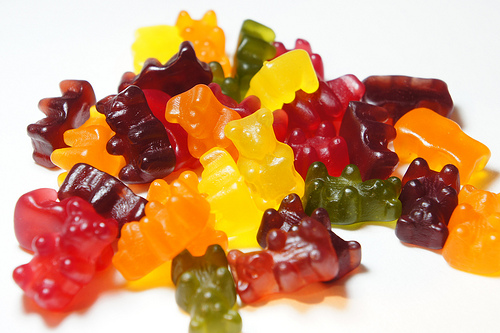 People are resistant to change...shocker!
If you have kids you know this starts at an early age. I often try to get my 6 year old son to eat something that did not come out of some kind of foil, wrapper, lidded apparatus, crinkly bag or other pre-packaged vessel. He has some food allergy issues and that makes matters complex to a degree, though I don''t think that is the core issue. When pressed to eat something that is grown in its natural state, conflict is inevitable. We enter the negotiation zone...…one apple to five gummy bears…...one banana for a bowl of chips…...do you feel my pain?
The issue could be centered in that people as a whole are predisposed to what they can get or benefit from immediately, forsaking the things that require some delayed gratification. Selling the idea of Vitamin A and Potassium benefits at a cellular level doesn''t carry much weight to a grade-schooler in the face of tie-dyed, sugar saturated snacks. However, in this predictable quid pro quo exercise, we eventually come to terms and work things out, ie. I say, 'If you don't eat your (insert health food item)… you don''t get your (insert junk food item) …end of discussion." At which point, capitulation is generally a foregone conclusion, although drudgingly.
Similar to this is the process that many managers undertake when trying to sell their leaders on systems upgrade, process change, improvement initiatives...…you name it.
The core of the issue is change…. We hate change. But change is what''s necessary to improve.
So the key to selling change upwards in your organization is to paint a vivid and broad picture of what a post-change environment will look like. Lots of upside and lots of bennies will make the change efforts worthwhile. …
Here are three ways to set yourself up for success in selling improvement initiatives to executives in your organization.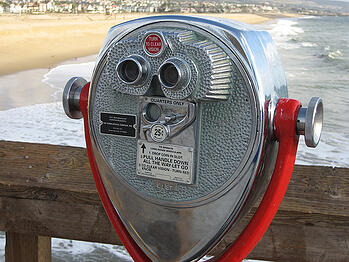 1. See the world from their view.
It can be difficult to shift our thinking away from the things that drive us on a day to day basis. In Accounts Payable management or supervision, items like invoice entry accuracy and staff productivity are high on the priority list. Another pressing issue is getting rid of manual processes or expediting (surviving) month and quarter end closes. All of these are undergirded by a couple driving factors…...time (or lack thereof) and precision (avoiding negative outcomes).
When you shift your view from the day to day, to the look above the clouds, you can see that while your views are relevant and pressing, the boss may have other priorities and concerns…, such as making sure your company is maintaining its margins in the face of competition or economic turbulence. Another item for them could be maximizing how the organization/Treasury is putting the working capital in the hopper to use.
The sooner you align the benefits of Accounts Payable improvement to his/her priorities in a compelling and relevant way…, the sooner you'll be on a track to getting the nod to pursue the initiative.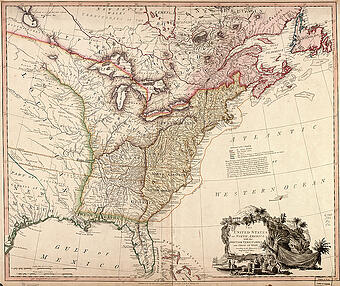 2. Map your processes, identify risks, and benchmark your departmental efficiency.
Let's face it...…finance execs like numbers. Who knew? These are the types of people who crave opportunities to choose their own adventure based on opportunities to gain with minimal downsides (arbitrage anyone?)… and that's where your due diligence is going to pay dividends for you.
If you don't know basic benchmark information within your AP department, then your boss doesn''t have a prayer of knowing. Further, …if you don't know how you rank compared to industry standards or peers, you''re even worse off.
Invest the time in nailing this data down and you can begin the project scoring process.
Here are a few items to measure:
Days Payable Outstanding? – What's your average?
% of invoices that go straight through receipt to approval?
% of PO vs Non-PO invoices?
Cost Per Invoice?
% of invoices with discounts captured?
% of invoices with late fees?
% of duplicate invoices paid?
# invoices processed per FTE?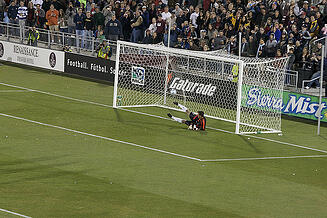 3. Rank Score your AP improvement initiative from a cost-benefit and achievability perspective
The whole key to this analysis is to take the elements of the benchmarking exercise and overlay that with clear expectations that are achievable (timely as in not eons to pull off) and realistic for any improvement initiatives. Namely, you need to list out exactly what you expect to accomplish and map out the shortest path to glory.
Another key is to not just factor in the hard dollar impacts, but the not so obvious ones as well…. The pains that you''ve been living with all along, for example. Is there an issue with centralizing your invoice receipt…? Are you wasting a ton of time and money on interoffice mail…? Does your staff get pounded on the phone with supplier calls? …What are the grievances that everybody has, but sometimes get ignored because "that''s the way it''s always been…"? The more you identify these issues and show them in your rank score for achievability off the proverbial AP Christmas wish-list you'll make it easier to get the nod to make change happen.
In the case of selling this upwards you might want to try the conveying the achievability of the following goals:
Increase our FTE invoice processing productivity by 50% within 2 Months
Decrease our invoice entry error rate by 70% within 1 month
Improve our early payment discount capture rate to 30% from 10% within 3 months and amounting to approximately, $50k per month recouped
Reduce supplier calls by 70% through vendor portal self service within 3 months
Centralize all invoices to AP within 2 months
etc.
Wrapping It Up
So, if you''re in the camp where you feel you may be ripe for change, but you need to get your arms around it a little more, …we''d advocate starting a benchmark assessment immediately… which you can conveniently do below.
As in the case of my son, you have to have the sense to sweeten the deal for all the stakeholders involved, especially executive leadership, to get heavy lifting accomplished in terms of systems upgrade and organizational change management.
In retrospect, that Mary Poppins lady was on to something...a spoonful (or truckload) of sugar certainly does make the medicine go down.