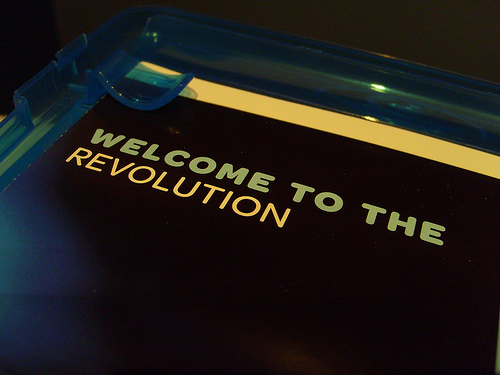 If Outsourcing is so bad, why is it growing so much?


Outsourcing is certainly not a new trend, though in recent years it has suffered from some negative attention in the media and throughout political discourse. Outsourcing obviously offers significant advantages to traditional onshore business processing from a cost perspective, though there has also been a trend in recent years where large-scale enterprise organizations have gone through insourcing, nearshoring, or onshoring efforts to bring jobs back to US soil. Accounts Payable as a function is certainly one of the non-core areas for most organizations that has been ripe for outsourcing engagements and as such has gotten traction in some of the largest multi-national enterprises.
According to a study by the Everest Group in 2011, the Finance & Outsourcing market was poised for 15-20% growth through 2012, and that it currently represents a $4 billion dollar global market. With that said, their projections for the future state of outsourcing include long term market estimates as high as $150-$200 billions . That's not exactly chump change....
What does BPO look like in Accounts Payable?
In the case of Accounts Payable BPO, there are several well know players in this space that essentially take over the entire function of payables. Whereas we looked at Accounts Payable software providers in this post (some of whom have a SaaS model that is evolving), the focus today will be to look at organizations that handle the gamut of the AP process, to include: invoice processing, invoice entry, dispute resolution, vendor payment, vendor master file management, approval workflows, exception handling, management of vendor tax information, credit adjustments, vendor support, vendor portal management, and many others.
It should be added that AP outsourcers are not necessarily primarily concerned with AP automation as the technology providers we discussed in this earlier post. They certainly may (and frequently do) leverage Accounts Payable automation technology to enhance their approach and pad profitability, but one of the pillars of outsourcing is that the economies of scale they obtain by leveraging off-shore labor, and commensurately reduced labor rates.
So here's the short list:
The major players that generally provide services to Fortune 1000 level customers include:
Capgemini
IBM
Accenture
HP
Xerox/ACS
GENPACT
Infosys
Others in this space that may not be as well known include:
WIPRO
TCS
IQBackOffice
There are also many others who provide other services beyond Accounts Payable of course. A/R, HR, Payroll, IT, and others have been popularized as other areas for potential outsourcing engagements.
Outlying Factors With Traditional BPO for AP
One of the key assumptions that a CFO has to consider when evaluating players in this space is the level of trust that you need to have when turning the keys over of an entire function to a third party provider. This is one of the primary detractors from outsourcing adoption. Some CFO's that we have consulted with have had personal experiences with fraud schemes in their offshore and with respect to linguistic barriers, some have opted to bring the roles that were shipped overseas back stateside, as the cost advantage did not outweigh the drag on productivity that clear communication between business partners provides.
Also, beyond just leveraging a third party service to take over the function, some organizations use these BPO providers to help optimize off shore Shared Services environments to transform a back office function to a potential profit center as a resource to other businesses looking to outsource their non-core functions.
Alternatives to BPO?
We believe that the market is poised for an evolution of outsourcing due to a confluence of variables. The rise of cloud-computing, coupled with affordable labor trends, and a desire for more businesses to do more with fewer resources are forcing many leaders to consider other ways of making internal process improvements that tangibly contribute to financial performance. In addition, SaaS offerings have taken flight in recent years due to their reliability, relative ease on IT resources, and transactional billing models that are often more palatable than large scale investments in non-core technology. We are identifying this trend as Document Process Outsourcing, which we believe offers the most advantage to businesses with the least risk and costs.
To learn more about Accounts Payable best practices & CloudX's awesome cloud based AP software, &AP services, click to request a consultation!