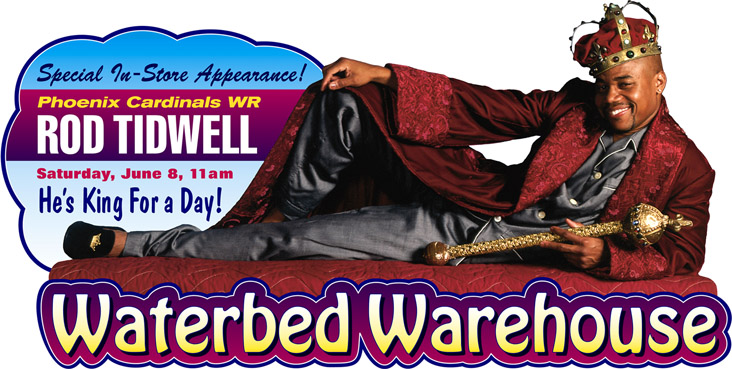 "I get no love from Nike...!"
Healthcare is a whirlwind industry to be in at this moment regardless of whether you're a healthcare provider, hospital administrator, or a healthcare IT vendor thanks to the American Reinvestment & Recovery Act (ARRA).
So do you love the American Reinvestment & Recovery Act (ARRA)? You'll no doubt get a variety of answers to that question depending on who you ask, and this hold true for the business of healthcare. If you were to ask Judy Faulkner (founder of Epic) she's very likely to say that she loves it for a variety of reasons with one of those reasons being that she's now worth around $2,000,000,000. Yes, that's two billion dollars, and while it would have been easier to write "two billion dollars" I personally feel all those zeros really drive the point home. If you were to ask that same question to Neal Patterson (CEO of Cerner) he'd probably say the same thing too considering he's now worth $1.4 billion dollars (I'll spare you the zeros).
Show Me The Money!
Ok, so we get it that some of the vendors are happy, but what about the healthcare system administrators. It's a whirlwind world they've been living in right now trying to meet "meaningful use" criteria. They're dealing with a "carrot and stick" situation in that they need to implement all this lovely technology (amongst many other things) in phases by various dates, and in doing so are met with a lovely reward of ARRA money. However, if certain criteria is not met then say bye bye to that Medicare & Medicaid reimbursement. IT leaders, while they're going greyer at much faster rates, are generally getting some funds approved to tackle a variety of projects to meet this "meaningful use" criteria. The bottom line is that they're getting funding to make improvements.
Oh yeah, let's not forget that the business of healthcare is centered around taking care of people, and to do that sometimes you need to buy some new equipment. You know.... small things like CAT scan machines (up to $3 million), MRI machines (again up to $3 million), diagnostic quality monitors for the radiology staff (expect to pay tens of thousands of dollars), and so on. Yes, all of these healthcare tools can cost a pretty penny. But hey, it's the sick patients that bring in the money, so you gotta do what you gotta do.
I love AP People!!!
So how much of this money get cycled through the back office to improve things like the Accounts Payable process? Probably about as much money that gets passed over to Materials Management. About the same that Human Resources receives to enhance the HR systems. Translation...nada mucho!
The bottom line is that generally speaking the departments that make the hospital run from a business perspective oftentimes receive a fraction of funds to enhance and streamline the operation components to the organization. Granted, Accounts Payable software can cost quite a few bucks, and one can understand why this is the case, but it still can stink pretty bad for the people that work in those areas. It's like being on the freshman team back in highschool and getting the worn, ragged, and irreversibly smelly jerseys from the varsity team of long ago. At least that's what it can feel like sometimes.
Hmmm.... I wonder how hospital administrative staff might think if they realized the literal cold hard savings that could come from faster invoice processing and increased early pay discounts (EPD). Here's a good benchmark to shoot for in guesstimating the financial impact of AP automation from an EPD perspective. Take 10% of your annual payables volume, and multiply by 2% (most common discount being 2% 10 days, Net 30), and you can figure out what might be slipping through your fingers. This has been a realistic, achievable goal for many of the healthcare clients we've worked with, and faster processing and visibility have largely been responsible for improving this specific cost area.
Do you want more dollars for your department? Do you want to enhance your processes? Good for you, but where to start with Accounts Payable automation? The first step is figuring out how much your current processes are costing you today.
I could go on and on about that, but I don't need to considering we've already written an eBook on the topic (check it out here).
Your ambassadors of kwan!
Also, we're here to help. If you want to find out how much your processes are costing you today, and what life would look like if you were a bit more steamlined then we can help with that too through our Rapid AP Assessment service. By the way that's a free service do you're not going to have to ask for any of that $$$ that's so hard to come by (thanks a lot IT projects, and medical equipment!). Last, for those who are serious about improving this area, it's a good idea to get a handle on Accounts Payable best practices from AP software / AP automation perspective, which we can guide you in as well!