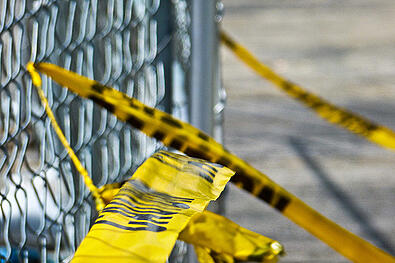 Invoice Exceptions Should Be Like Caution Signs For Your AP Process
Many Accounts Payable organizations are encumbered by burdened, paper-driven invoice processing despite supplier adoption of electronic invoice delivery (PDF/Tiff). In order to process invoices accurately, it's necessary (in a manual scenario) to enter the data contained on the invoice into the Financial back-end system (ERP) to record the invoice transaction and post for payment. At a high level that sounds fairly simple. If it were only data entry, it might be tolerable, and in some cases where you have highly diligent and productive AP staff, it could be made to be reasonably efficient. However, a big challenge comes into the mix when you consider that virtually every invoice that enters the AP process requires some level of validation in order to determine its appropriateness. This makes sense from a controls viewpoint, as no organization wants to bear the brunt of paying a misappropriated, duplicate, or fraudulent bill.
What typical validation steps occur to route and process an invoice for posting and payment?
1. PO Invoice vs. Non-PO Invoice Categorization – This fundamental step happens from the get-go of the process in order to effectively determine how the invoice needs to be processed. For PO, 2-3 way matching and a slew of other validation points, and for Non-PO, GL Coding & Approval routing. The typical distinction for this is the inclusion of a PO Number on the Invoice, though this is not always the case, as in instances where a blanket-PO may exist that covers a more expansive set of procurement and payment transactions. In this case determination may need to be made on other criteria…Vendor, Ship To, Dollar Amounts, and other criteria may need to be used to correctly assign it to the right process flow.
2. Vendor Name Validation – As a means of ensuring a firm grasp on controls protocols, most organizations require a vendor validation step in their AP process to ensure that the vendor submitting the invoice has an Approved Vendor status. This is obviously to thwart fraud attempts and eliminate non-authorized spend. This step is done by a manual look-up by the AP staff into the Vendor Master File. In most cases, AP staff will have familiarity with their vendors, especially the high-volume vendors, though when a department head or procurement enters a business transaction with new vendor, it will require effort to update the Vendor Master file by either the Procurement or AP organization.
3. PO # Validation – This is generally done as mentioned above by referencing the PO Number from the Header or Sub-Header of an Invoice. The validation step generally involves a reference back to the ERP's PO table or PO system in order to determine its validity. In the event of a match between systems, the invoice process can continue. When a mismatch occurs, it's generally up to the AP staff (along with Procurement) to determine if the invoice submitted reflects the transaction details of a different PO or if it's entirely errant.
4. Line Item Validation – This is definitely the most onerous component of processing a PO invoice, as line item detail matching involves verifying that what is being billed lines up directly to what was ordered (2 way match) and potentially to what was received (3 way match). The challenge here is that you are now referencing data from multiple sources; invoices, procurement records (PO's), and receiving documents (Bills of Lading, Packing Slips, etc.). For some organizations this is grueling due to lengthy supplier invoices, involving pages of line item detail.
5. Tax, Freight, & Totals Validation – Seeing mistakes in this area of an invoice is not uncommon for most AP professionals. Due to complexities with regard to applicable tax rates (based on State or other taxes) invoices generally undergo a review process for tax amounts as well as freight and total amount validation. Obviously every company wants to ensure they are not being overcharged for the goods or services they've obtained, and as such will validate this data against contracts, PO's, and receiving records.
That's a long list (and not exhaustive by all means)… how do I eliminate these manual validation steps…?
Great question…thanks for asking!
For starters by using Accounts Payable software or AP services to speed AP processing, you can effectively automate all of these validation steps. The goal should be to make as many of your invoices that are 'vanilla' (without exceptions to these major checkpoints) fly through from receipt to approval and posting via a straight-through processing approach. By leveraging Accounts Payable solutions though, you can quickly weed out the invoices that are going to require additional intervention (ie. need something or multiple things from these and other validation steps) before processing can be completed and route them back to your AP staff to resolve the outstanding issues. The point here is that by adopting this approach, you take the hindrances (mundane data entry and manual validation time) out of their way and empower them to rapidly pursue exception handling and corrections. This is huge as enables big productivity gains and we've routinely seen processors with AP automation in place go from processing 1200-1500 invoices per month to over 3500-5000 per month! And on top of that, by using automated validation (reverse look ups to your ERP, Vendor Master File, PO Tables, etc.) and in conjunction with automated capture and workflow you can improve entry accuracy.
To learn more about Accounts Payable Best Practices and AP Outsourcing (CloudX style of course), check out our resource library here!