Challenges
Prior to working with CloudX, Kettle manually processed invoices under a heavy paper burden. This burden included copious amounts of data entry, manual goods matching, physical paper invoice routing for approval and GL coding, as well as paper-based archival. This paper-based process created several difficulties in the process:
Visibility to AP liabilities in the pipeline was severely limited due to paper based processing.
Needed to improve their percentage of early payment discounts while minimizing their exposure to late payment fees.
Wanted better process controls in place along with more robust reporting and insight to key performance indicators.
A Recipe for Success:


Great Soup Goes Digital

Founded in 1986, Kettle Cuisine is an artisan soup manufacturing company with an expansive portfolio of clients in foodservice, retail, and restaurant channels.

Kettle Cuisine's value pitch is artisan at scale - which means a lot of soup, a lot of ingredients, and you guessed it: a lot of transactions. Kettle Cuisine implemented CloudX's APSmart and PAYSmart solutions in 2015 to simplify the accounts payable and payment processes, saving cost and time on the 2,400 invoices processed every month.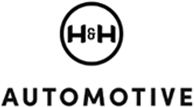 Company Name:
Kettle Cuisine
Location:
Lynn, Massachusetts
Industry:
Food Manufacturing
Accounting System:
ROSS ERP
How APSMART From CloudX Helped
Kettle Cuisine deployed APSmart from CloudX, a cloud-based AP automa- tion solution along with several strategic CloudX service designed at reshaping the process to increase productivity while decreasing invoice cycle times and processing costs. Kettle Cuisine is leveraging CloudX's ability to convert a PDF or paper invoice into usable data through advanced OCR technology and data verification.
"For me, transparency was the biggest key factor,"
Gelaine Halverson, CFO
Monetizing the Process
Kettle Cuisine yielded an impact of over $20,000 in their first full fiscal year with CloudX in newfound early payment discounts due to the increased visibility to these invoices and expel dited execution of approvals and payments.
Return on Investment and future Plans
Kettle Cuisine has seen their invoice processing transition from entirely manual to 95a auto mated, in terms of data entry, validation, classification, routing, approvals & coding.
Kettle Cuisine has seen close to a SOA gain in employee productivity through the CloudX approach, which is translating to the ability to tackle additional projects that were previously unattainable due to pre-existing time and resource constraints.
"A big benefit for us is that we're equipped for the future and for growth with CloudX."
Gelaine Halverson, CFO, H&H Automotive
About

Us

CloudX is a software as a service service company that designs, operates, and supports adaptable digital transformation solutions for finance departments. CloudX solutions enhance efficiency, visibility, and profitability across several financial functions. Solutions include:
Accounts payable automation
Payments automation
Accounts receivable automation
Purchase requisition automation



"The most advantageous benefit received from working with CloudX has been their flexibility and openness to customize their solution to reflect our business needs. CloudX was very inclusive of our feedback during the design and deployment phase of the project and has significantly enhanced how we manage our AP
- Danielle O'Connor,
Kettle Cuisine Controller
Download Pdf
Read our free guide to see the possibilities, risks, and benefits of automating your accounts payable processes.
Get In Touch
Request a demo of CloudX's intellegent
automation solutions