INDUSTRY-LEADING RESOURCES

TO GUIDE YOUR AUTOMATION TRANSFORMATION
We want you to understand the challenges of transforming transactional document processes
and show you how to do so in the most effective ways possible.
The Ultimate Guide to AP Automation for Dealerships
Dealerships across the United States are transforming their accounting practices to drive better efficiency, scalability, visibility, and control across their organization.
A Complete End-to-End Guide to AP Automation
Download the Ultimate Guide to AP Automation for Dealerships today and gain insights about the transformation process from beginning to end.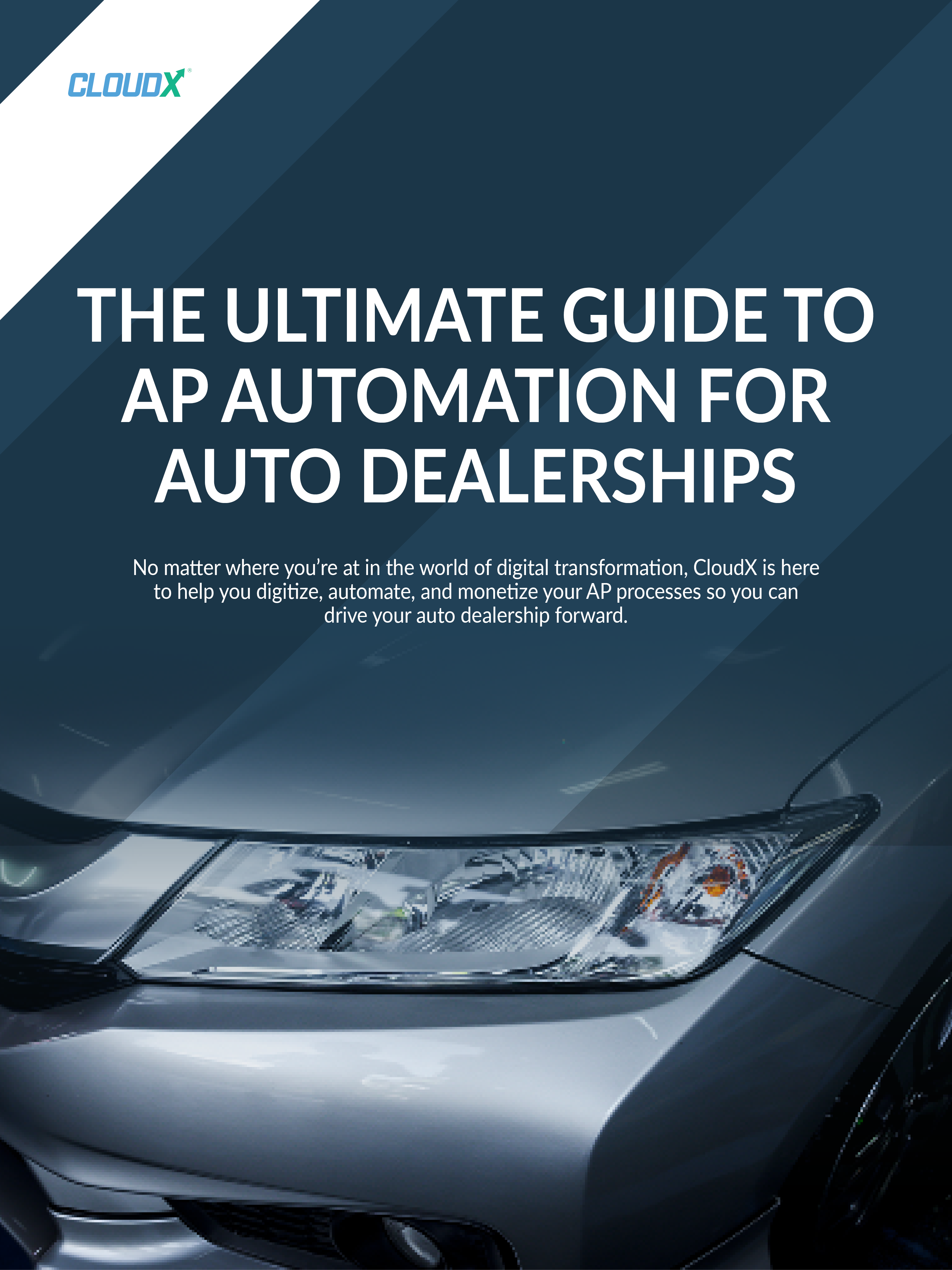 The Definitive Guide to AP Automation
Paper processing costs companies an average of 125 work hours per week. See how you can reduce error, create significant process efficiencies, and establish visibility across your entire accounts payable process.
Why Automate Now?
80% of CFOs globally cite digital transformations in the top-five of their list of priorities.