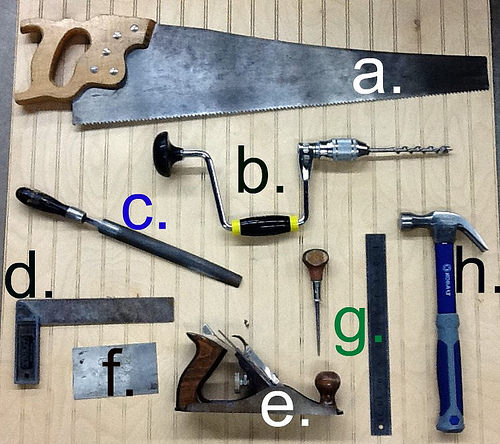 Implementers traditionally install a software solution and give you the tools to support it!
Automating invoice processing is a growing trend within the world of supply chain improvement, and has been around for some time. In many cases, organizations that provide software to improve the Accounts Payable process got their start in the data capture area (OCR). OCR software providers make a tangible difference in the lives of those who manage paper-burdened, intensive manual processes by automating the data entry aspect of these processes. Ultimately, OCR is able to recognize document data with high levels of accuracy far more quickly, easily, and cost-effectively than human labor resources can. As such OCR, has gained traction not just within AP, but across other high volume, transactional processes.
With that said, there are a cadre of organizations that offer technology to improve the AP process. Due to how software companies have typically sold their solutions, many of the leaders in this space have built their entire offering around traditional delivery methodologies, and as such, we wanted to take a look at who might be some of the best providers of AP software.
For the sake of context, we're looking at the traditional software providers in the AP space not including SaaS, Cloud, or BPO providers (not to be confused with Document Process Outsourcing providers, which is a fresh approach to process improvement and cloud technology synthesis). So in layman's terms…who are the providers that operate off a software license fee model, along with professional services, renewable support agreements, and all the good stuff that goes with installing, supporting, and administering a typical software deployment.
Here we go then…
Who are the leaders in Accounts Payable Software?
ReadSoft – Readsoft is a 22 year old technology provider that improves a breadth of core document processes. They are based out of Sweden and publicly traded on the NASDAQ exchange. They are tightly integrated to both ORACLE and SAP, and are typically encountered in large Shared Service environments or in Enterprise level organizations. The core offering includes capture, business intelligence, workflow, and some level of document management. They recently diversified their existing delivery structure to include a cloud based automation platform. Readsoft does not appear to offer any labor or offshore services wrapped around their core solution, ie. data validation, AP functions.
Prodagio - Prodagio is 15 year old technology provider that is based in the US, and provides solutions for Procure to Pay, Invoice to Pay, and Contract Management needs. They offer capture solutions (IBM technology), workflow, business intelligence, document management technology(typically wrapped around IBM's enterprise content management solutions), and integration to a breadth of ERPs. They also offer a comprehensive e-Invoicing platform that addresses inbound invoices across all formats including supplier networks (OB10). They recently launched a cloud-based invoice automation platform, without AP services wrapped around it.
Kofax – Kofax is leader in capture technology and process automation. With roots in Europe (publicly traded on the London Stock Exchange), Kofax has recently moved it's global headquarter to Irvine, CA. Kofax, like Readsoft, is tightly integrated to major ERP's including SAP & Oracle. Kofax is primarily a capture technology provider, whose solutions typically require the integration of enterprise content management systems as a means to a fully functional AP system. Kofax does not offer BPO services wrapped around their software, instead opting for traditional install, Professional Services, and support. Kofax recently launched a mobile app for Invoice Submission and Workflow needs.
Brainware - Brainware is a US based Process & Content automation software provider who was recently acquired by Lexmark. Brainware provides capture, content management, workflow, and business intelligence technology in addition to tangential areas of P2P improvement including Payment Card Processing, Expense Report Management, along with other items. Brainware has recently launched a SaaS approach to Payables automation though without BPO services wrapped around it. Brainware has a large presence in both the Healthcare and Higher Education markets and is highly regarded for its branding and visibility in the Finance community.
Basware – Basware is another leader in the Accounts Payable/Procurement automation space. Unlike some of the other organizations listed here, they do provide some level of BPO service integration as a new service channel. Basware is based in Europe and has a strong focus to SAP users. Basware includes capture, business intelligence, workflow, archival, and integration services in their deployments.
Hyland OnBase – Hyland Onbase is also a highly regarded player in the traditional Accounts Payable automation software space. Hyland does not offer a capture solution, but has highly developed and extended workflow and document management solutions. Hyland also has a very strong presence in the Healthcare space as a core DMS system for other document processes.
We hope you found this helpful as you evaluate alternatives in the rapidly evolving Accounts Payable improvement space. If you want to learn more about what we consider the best approach to automating payables, click here!
For other Accounts Payable best practices around AP automation, check out our eBook below!