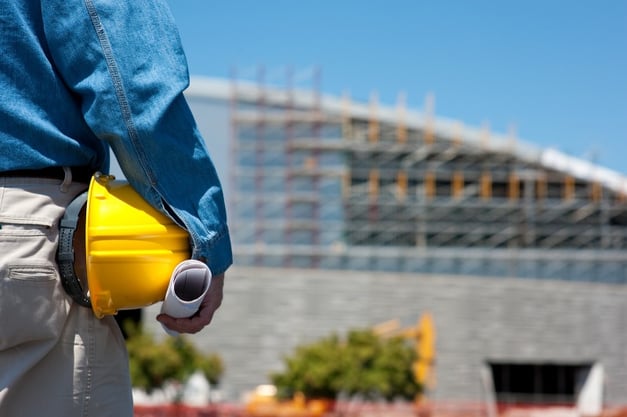 Count the cost!
It's always a good idea to determine whether something you're thinking about doing is worthy of the effort. I mean, who goes blindly into a venture without first counting the cost...that's just dumb! Could you actually imagine some engineers, architects, developers, and construction workers looking at each other at a skyscraper site and just shaking their heads saying I can't believe we can't finish...the beancounters say there's no funds left. It's ludicrous, because that would never happen (except maybe for that hotel in Pyongyang, but hey).
Though most Accounts Payable professionals don't have extensive building construction expertise it is not entirely dissimilar in that the question needs to be asked before beginning the lift in terms of process automation. Though AP automation is definitely a known entity, it's more involved than in bygone years, especially with the advent of numerous B2B payment rails. The thrust of what we want to bring into view today though is really the measurement by which one could assess the prospects of AP automation and determine whether it would be worthwhile.
Three perspectives that need to be considered:
Financial costs - Certainly any project has a financial cost consideration to take from inception to completion, like our building example above. In many cases, the end result is something that may have an intangible value, though that won't cut it in terms of assessing the viability of bringing AP automation to bear. In fact, most organizations that have brought transformation to their Accounts Payable function have done so for precisely two reasons: a. They had a desire to do things more efficiently and they knew that was possible and b. They had the foresight to realize that an improved process would have the directly proportional effect of driving their costs down, and thus they would eventually achieve a break even and ultimately return on their investment. This whole model is well and good, though new ePayments mechanisms like virtual card are tipping the apple cart though as they afford businesses the opportunity to monetize their payment stream and literally flip AP into a profit center virtually overnight.

Opportunity costs - What does not automating this onerous process mean to your business? How is a poor or suboptimal process impeding your doing business with vendors and ultimately your supply chain? Is it creating error in your process that is then getting found out through internal and external audits? What are the impacts on your people, and not just your back office AP staff, but how are your approvers engaging with this and how much is the effort requiring of them and what is their time worth. What comes of doing nothing in terms of improving and maintaining the status quo? All of these questions need to be posited and then you must taken an honest inventory of the responses before determining what matters most.

Resource / political costs - Some hills are worth fighting for and others worth dying for, though not all are worthy of a fight. If you know you don't have the personnel to pull a project off, in some cases an honest assessment before getting started is what's absolutely required. In other cases political infighting can doom a project before it finds its feet. For some companies, areas and projects are more siloed and competitive and as such, getting an initiative can be challenging to say the least. Either way you need to count the costs in this respect and determine how much support you have and how much ack ack you have coming at you and what the best path forward is.

From our perspective, staying mired in inefficiency, waste, and limited visibility is an absolute non-option. So, granted that we're biased in this area, but we're also unapologetic advocates for improvement where possible, and via cloud based AP automation virtually any business can benefit from an improved process and one that monetizes each transaction coming through and going out the doors so to speak!