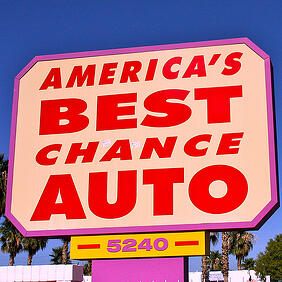 That's a fairly broad question, and an often related question that is offered up by CFO's/Controllers/Shared Service heads and other finance leaders is why should I look at Accounts Payable automation software (sic improvement) compared to e-invoicing? If you're looking to understand the fundamental differences to those approaches, check this eBook out gratis.
First things first: definition of terms. When we reference Accounts Payable Software, we're speaking in the context of improving the Accounts Payable Invoice Processing function.
Electronic Document Management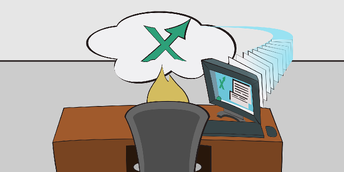 With that said, some organizations look to fairly simple 'electronic filing cabinets' for their needs on a rudimentary level. For many organizations, the paper burden is high, and I've even heard several AP managers say that they are "drowning in paper"…which is only too true. Thus, many just want to get rid of the paper and they look to Electronic Document Management solutions…which is a great start.
Unfortunately, unless you alter the process, all you'll be doing is adding a step to the Accounts Payable process without deriving a significant business advantage in so doing. What do I mean?
Many departments that embrace this approach will still manually process (key in invoice data into the ERP) and will scan their invoices at the end of the process...BIG MISTAKE! This is great from an invoice image and data retrieval perspective but does little to help expedite the process, which is where the biggest cost issues lie (late payments/missed discounts). Also, you'll need to consider whether you want to run this on one of your servers in your environment or via the cloud.
Automated Electronic Workflow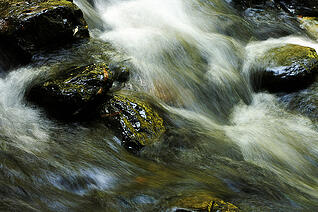 If the solution you're looking at does not provide you the ability to automate and route your invoices, especially non-PO, which require Departmental approvals and the appropriate GL-coding, then son, she's not the one for you. Workflow is key, especially for organizations that have high volumes of non-PO invoices, as it can significantly impact the process time and distribution costs associated with moving invoices and other documents around the organization. A client we recently worked with was spending close to $27,000/month just to move their invoices from branches to their corporate AP department, which we thought was a little nuts, given what is available in the market today.
Another piece of the workflow puzzle that is important to consider is the ability to have visibility to where invoices reside in the approval process. Namely, if Joe Blow Department head goes on an extended walk about somewhere in the Serengeti, you want to know what invoices are in his approval queue, so they don't bottleneck. Bottlenecks mean lack of latency. Lack of latency in processing means higher fees and blow discount opportunities. With visibility to invoices in queue, like any Madden game by EA, you can call an audible and re-route the invoices to another approver who can get them through the escalation process and on to payment.
Advanced Capture Technology – Intelligent OCR
If AP software (or the improvement approach as a whole) were compared to Mel Brooks' timeless classic Spaceballs, the Advanced Capture piece would most definitely be the 'Schwartz'. This technology enables one to lift document data off meaningfully with extremely high levels of accuracy. This alone can fundamentally transition an AP department and process out of the mundane data entry function. In conjunction with the other components, you can gain productivity rates close to 60-70% higher than in most manual instances. Without it, unfortunately, the only solution to processing invoices is just to throw more bodies at it to get the data into the ERP. OCR comes in many shapes and sizes, but suffice it to say that if you are approaching it from a template or zonal OCR perspective, then you need to step out of the technology dark ages and move into 21st century with intelligent OCR, which will look for and recognize keywords and document attributes that will drive the data extraction process. The cool part about intelligent OCR is that it learns and improves its results for recognition and extraction as more documents are fed through the OCR engine. It's like the gift that keeps on giving!
In addition to this list, there are other items that are needed as well which we'll discuss in a later post.
They include:
Business Intelligence Systems
Invoice Submission Systems
Vendor Portals
Audit Utilities