Challenges
Fusz's accounting had previously been managed by mountains of paper documents and accountants whose processes were note stan-dardized across locations.
Discrepancies in AP procedures from one locations to another
Slow, paper-based processes created an unscalable AP process
Shifting AP

into the Fast Lane

Fusz Auto Group is a 12-Locations auto group based in St. Louis, MO

That was experiencing limitations due to "clunky" accounting Process. APSmart helped them scale from 9 to 12 locations.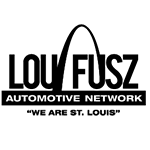 Company Name:
LOU FUSZ
Location:
St. Louis, MO market
Industry:
Automatic Network
Accounting System:
APSMART
How APSMART From CloudX Helped
APSmart transformed fusz' account payable processes with its DealerTrack DMS integration, designed specifically for multi-location auto dealerships. This integration increased visibility and efficiency while helping to scale with the ease of automations.
Return on Investment and future Plans
Fusz's now scalable automations will continue with network visibility across all current and future locations. fusz was able to reduce their team of accountants for 5 to 4 and will continue building efficiency through intelligent automations.
"The biggest APSmart benefits for us are standardization and discipline."
-Joe Burris
About

Us

CloudX designs, operates, and supports adaptable digital transformation solutions for finance departments, including:
Accounts payable automation
Payments automation
Accounts receivable automation
Purchase requisition automation



" I like the efficiency.. I wanted the cost effectiveness, but it truly has helped strengthen the control environment as well."
Joe Burris
CAO, Fusz Auto Network
Download PDF
Download the FUSZ Auto case study PDF
Get In Touch
Request a demo of CloudX intellegent
automation solutions