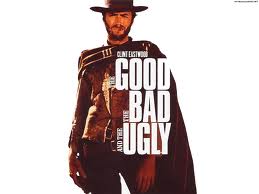 There are two kinds of people in the world...
Accounts Payable automation software has been around for some time and has gone through a host of broad scale improvements to address the various challenges that supply chain procurement and payment transactions present. In the early days, approaches like zonal OCR, basic workflow, and document imaging were quantum leaps forward for organizations that were otherwise deluged by copious amounts of data entry to get the invoice detail into their ERP for payment posting. Invoice processing has always been laden with varying degrees of complexity, but what's clear from a ton of industry data is that the organizations the deploy automation solutions like advanced OCR, automated workflow, vendor portal technology, electronic payment and presentment, E-invoicing, auto 2/3 way matching, and many others have a leg up on the competition from an efficiency perspective. The cost range to process invoices, according to Aberdeen Group is between $3.34 per invoice (for the best in class) up to over $16.67 (for the laggards). That's a big gap and one that underscores the efficiency chasm between the good, the bad, and the ugly.
So why is cloud based AP software the rage all of a sudden?
Transactional Billing
This is a big deal as it's a fundamental shift from how software companies traditionally sell and deliver their wares. Whereas traditional solutions providers have typically based their pricing on the number of seats (license structure) that were required to have access to the system, newer, cloud-based technology organizations are favoring a SaaS (software as a service) approach that doesn't have nearly as high an initial investment. For many companies seeking out these types of solution, it's a big deal. In fact, according to Paystream Advisors, it's the biggest deal. Per their survey data, it's the number one reason companies opt out of improving Accounts Payable. Lack of budget. When you consider that overhaul in this space requires Capture, Workflow, Business Intelligence, Document Imaging, Dashboarding, Vendor Portals, and other technology, it's a safe bet that the sticker shock factor will be high. Big ticket software may deliver big ticket returns…but if it takes an act of God to get it through the CFO's office for approval, chances are there are a lot of folks who won't be taking the plunge anytime soon!
2. System Adminstration
One of the traditional joys of maintaining any application within an organization is the ongoing support and administration of systems. Additionally, managing niche systems requires unique skill sets and expertise that are distinct from other, more broad based skills. In the case of AP automation, the song remains the same. Managing OCR technologies and getting high volumes of accurate throughput is a tight skill set that is much more difficult to staff for than say getting an Engineer to develop for you on a .Net platform. The point is that getting resources to support niche software installs is tricky, and the cloud-based approach, especially with document process outsourcing providers, eliminates the need to tie precious, dedicated IT resources away from core areas. Also, the other benefit is more of a financial one, where companies adopting a cloud based approach don't even have to necessitate spend in this area, let alone divert IT attention away from other projects.
3. Returns on Services
When improving the Accounts Payable process, it's a foregone conclusion that a certain toolset (aka technology stack) will be required to address the various process components. That said, any tools required to better the process will have an associated cost, and as such, the implication of the two above-mentioned points is that neither one requires tremendous initial or sustained capital outlay. As such, the returns derived from a program architected around a cloud-based, transactional delivery and billing methodology lends itself to generating immediate and continuous returns. Therefore, the cloud based approach represents a more palatable entry for many organizations, especially those who have not previously been able to justify the investments (time, personnel, or money).
To learn more about CloudX's AP services and Accounts Payable Best Practices, check out our resource library here!