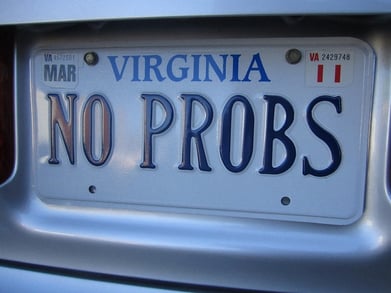 Some things never cease to amaze us.
With all the technological and technical advances the world over, it's nonetheless mind-blowing to me that so many sizable and impressive companies are bogged down by some of the most pervasive and common problems in their AP department. What we're talking about specifically today is how most companies go about invoice processing, which in other continents is nowhere near as much of a mess, but that's a post for another day.
Here in the United States, invoice processing is a boondoggle of epic proportions. Many large companies have attempted doing something about it at least, though they are the exception to the rule, because most companies can't afford the technology to improve the process and certainly lack the technical talent to pull it off and maintain yet another non-core system. And that, right there, is another big impediment to improved invoice processing. Accounts Payable software necessary for Accounts Payable automation is non-core, and therefore less likely to get funded from a capital investment standpoint. Think about it from an organizational perspective…let's say you're a medium sized regional hospital (healthcare is the biggest industry in the US by the way). What are you more likely to spend a few hundred thousand dollars on...some oddball technology that will benefit a handful of folks and that will incur ongoing operational expense with a long ROI period, or are you going to make an investment into your facility, whereby you can actually treat patients and perform billable services to grow the top-line revenue. Now before you answer that, consider that few folks are going to get the glory from a back-office improvement as it's typically something that isn't as much of a selling feature to your consumer audience, whereas a state of the art equipment set up is...so back to the point, that creates a context for why these biggest problems still exist today in 2015.
So what are these nebulous 'biggest problems' in invoice processing?
From our perspective, they are:
paper invoices and digitally formatted paper (pdfs and tiffs that are submitted electronically via email and fax and ultimately ingested as paper by the AP staff)

data entry

manual process and invoice validation

manual document routing and GL coding

paper based payment
So, most of these problems exists explicitly because of lack of integration between customer and vendor systems. As a result transactional data must be conveyed somehow, and that medium is typically paper. Many organizations take half measures to improve the physical burden of storing paper, but that does little to affect process, as paper typically ends up in an imaging system storage silo, with zero process improvement, which is essentially a bandage on a mortal wound.
Here's our retort to these issues:
-All invoices should be IMMEDIATELY converted to data upon receipt. This requires both OCR to most efficiently 'read' and convert the data off the invoice and a human validation layer to ensure high levels of data accuracy!
-Once converted to electronic format, both the image and the metadata need to reside in an electronic document management system with tight integration to the end accounting system, this way you can pass invoice data through directly without data entry, which is problem number two. If you can get AP teams out from under data entry and all the matching they have to do, you can free them up to do more strategic things like analysis, vendor management and negotiation, and more.
-With data from the invoices synthesized with ERP data, you can knock out much of the vendor, PO, receiving, and invoice validation electronically. In this way, many invoices can flow straight-through and filter out only those exceptions that need intervention to process instead of encumbering everyone to manual matching and validation.
-On the heels of the document management system is the need to obtain electronic approvals and GL coding of invoices through an electronic workflow. This need to be configured based upon an organization's unique business rules, but will ultimately save massive amounts of time, cost, and provide total visibility within the process.
-Finally, payment is a shifting landscape that requires keen attention to improve. While some organizations pursue wire and ACH payment modes with their vendors, many still pay by check. In many cases, these suppliers would readily accept virtual payments via virtual credit cards as an alternative, and this would allow the paying organization the opportunity to monetize their payment stream in the form of cash rebates back into the organization, creating a departmental profit center in a previously unprofitable arena.