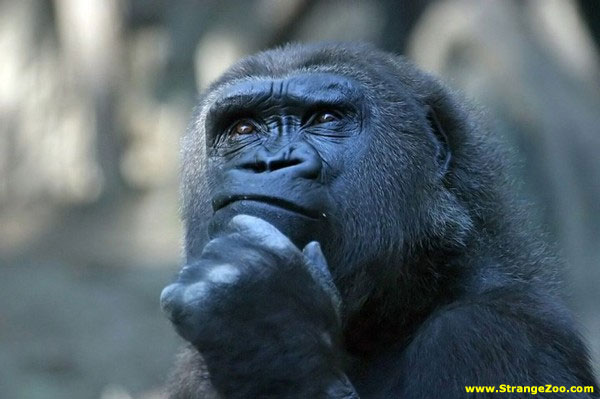 Deep Thoughts...
This post is a bit of an homage to the David Letterman top ten lists of yore, in that we're going to discuss some of the key indicators to you that it might be time to undergo a makeover in your Accounts Payable process. Rest assured, if you find yourself chuckling, grimacing, or sighing during this piece, we are in no way pointing fingers at you, but our intention is to help you advance the thought process of improvement in your ranks so that you can benefit from the wonders of technology advances in the AP space.
Here we go….
You might need an electronic Accounts Payable software platform if:
You're reliant upon interoffice mail envelopes and couriers.

– Not that shopping baskets aren't cool, but we're suggesting there are better ways to deliver these things.

Take Amazon's lead with their hopeful package drone delivery service and you'll get the gist. In seriousness, this is what workflow is all about…integrating people across locales and departments to alleviate the paper distribution burden for many companies.
You're getting a little too close to the Fedex guy. - Some of the companies we've consulted with and worked for have slashed their express delivery bills through AP automation.

Besides being able to move documents instantly once they're digital and being able to track the whole process, the cost implications of ditching express couriers is massive. This is especially true for those who have a centralized AP process but highly decentralized operations or many franchises/locations.
You've been making double payments.

– No system is 100% on it's ability to catch all scenarios for duplicate payment.

However, when you use automation on the pre-processing of an invoice to scrub the paid invoice database against similar invoice numbers, date ranges, amounts, and vendors, you can certainly weed out our call to attention scenarios where duplication is likely and escalate to a capable exception handler.
You are getting sick and tired of scrambling to get stuff together for the auditors.

– Hey, come on, they're people too.

But why not just give them access to the documents they need in a nice, convenient portal, that doesn't require you to pull one of your AP team members off task and put them into step and fetch mode.

Capable accounts payable software does exactly that and will allow you to create a secure, auditor specific view where you can push any necessary invoices, credit memos, etc. that they might need to pore over.
You find yourself guesstimating spend forecasts (accruals) at the end of the month on open invoices. – Tsk, tsk, not that this is altogether uncommon, but when you have the data from invoices that are immediately accessible to

you on command, you can much more accurately compile what the picture of your spend actually looks like…anytime…all the time.

Thus, the whole guessing game that typical accrual forecasting has traditionally been is radically redone.
You find yourself shuffling through piles of paper to keep track of problem invoices.

– Sure, everyone wants invoices to be simple to understand, approve, and pay.

The problem starts as soon as something goes haywire on an invoice, whether the invoice quantities, pricing, or other details are off, and that kicks off a whole trouble shooting process that rests squarely on the AP department's shoulders. It's times like these where being able to set an invoice to digital pause or help request is huge, because it takes away from the whole TBD pile that most people just lump on the corner of their desk by the empty Diet Dr. Pepper cans and post-it notes.
If you find yourself in any of these situations and you're looking for ways to break the pattern, then check us out here.
---