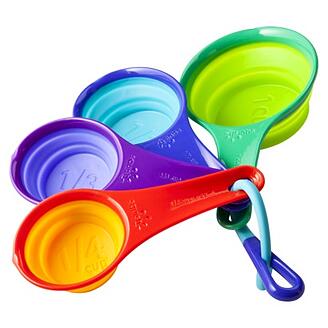 Measuring Anything Accurately Necessitates Using The Appropriate Instrument
Our latest series of posts have covered the reasons why Accounts Payable is misunderstood by many in terms of its contributions and what the remedy is to that scenario. As we learned, to improve the image of Accounts Payable to outsiders and especially to the Executive suite, it's imperative that AP leverage its accomplishments via some sort of an internal scoreboard. You can read more about that here!
Now, in terms of getting a handle on the metrics…that's the focus of this whole article. And not to be a party pooper, but a lot of the focus here is going to be on the necessity of adopting Accounts Payable automation via AP Services, Accounts Payable solutions, and Accounts Payable software. Whether you choose to bring that in old-school (deploy it on a server on site and manage it yourself) or whether you go with a cloud delivery (SaaS) model, either way, you're ability to accurately and dynamically pull reporting out of the system is going to be contingent on converting your invoices to fully indexed and usable invoice data from the get-go of the process (invoice receipt).
If you can't measure it…you can't manage it!
This is true on so many levels within Accounts Payable.
Discounts
In talking with clients recently, I've been on several calls, where Payables managers have said that their organizations don't receive early payment discounts. On other calls, their counterparts in other companies, capture every discount that is on the table and increasingly look to grow the base of suppliers that offer up discount terms with their invoices. So what gives? Sure, there could be variances in the supplier population or differentiation amongst vendors in various vertical markets, but that is not the primary issue. The key difference as we saw it, was that the organizations that had better visibility (via AP automation through Accounts Payable software) and process control within AP (and not surprisingly, who turned their invoices around faster) indicated that they got the lion's share of available discounts.
Take-away – If you don't know what invoices come into your organization with discounts available as soon as it's received, you're already set up for failure. Insight to this key area is the only way to capture more discounts reliably and in a way that you can use as a megaphone to broadcast the biggest financial contribution that AP can deliver to the bottom-line!
Days To Process
Industry data suggest the average organization processes an invoice from receipt to approval in about 6 business days. For some AP departments this is more challenging as invoice receipt is de-centralized (which requires an additional layer of invoice routing and time to funnel them into AP), and for others complexities around invoice escalation and the approval and GL coding process further bog down the time it takes to turn invoices around. Additionally, industry estimates that dispute handling can add anywhere from 3-5 days to the invoice processing timeline. When you begin to net out the total number of days to process the invoice in the light of these additional challenges, you quickly approach and surpass the most common 10 business day window to receive early payment discounts. That's why the organizations that have gotten the data entry, validation, matching and routing components have a leg up on their peers and understandably attract and get more discounts than others.
Productivity
Measuring your FTE (AP Staff) productivity is typically done by looking at the volume of invoices processed in an annual, quarterly, or monthly period. In addition, there may be other special projects like accruals, audits, tax reporting, and others that pull time off of invoice processing. Visibility to invoice and AP aging data becomes invaluable as you can query off multiple statuses and data fields. You certainly should benchmark your FTE productivity to industry standards (for both pre and post automation efforts) to make sure your people are working hard…not hardly working. In addition, you can quickly analyze chokepoints and even approver productivity (if you will…) to see who may be holding up the show on facilitating Non-PO or escalated invoices from their furtherance in the process.
Disputed Invoices
There are a couple reasons that measuring these in your AP process are really important. For one, you should have a firm grasp on what percentage of your invoices are going through the process without disruption or escalation, what we like to refer to as straight-through (in an Accounts Payable automation software environment) processing. The reason you want to improve this metric is that they require no intervention and as such are the most efficient to process from a cost and time perspective…keep in mind that the goal should be to remove the obstacles from your staff's path and let them focus on the ones that require handling to advance. Disputed invoices are just that…items that involve some level of resolution with the vendor…which could range from anything like a PO mismatch, to line item mismatches, and on… The reason you want to isolate, measure, and manage these is that by doing so, you can often detect patterns or issues that may be preventable upstream and help you improve the straight-through numbers. Oftentimes, dispute issues originate on your end in the Procurement department and can be remedied internally. This also has the added benefits of fostering a culture of collaboration and continuous improvement.
Hopefully you're on your way to invoice automation through some or all of these technologies mentioned…if not, check out our eBook on Accounts Payable Best Practices to Automation and learn what it takes to achieve best in class performance!