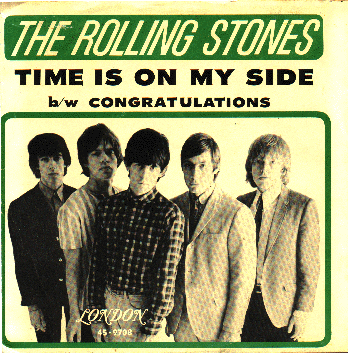 The Rolling Stones may have said that 'Time is on my side' though for most business professionals time is something that flies by leaving one wondering where it went at the end of the day. Many people are hard pressed against internal and competitive pressures and as such are looking for ways to make processes more expedient and effective. One of the advances in document management and processing that has really come a long way in the last 4-5 years is that of Advanced, intelligent Optical Character Recognition technology. Now OCR is by no means a new technology, dating back over 30 years, but the level of accuracy that OCR can achieve and the business logic that can be applied to newer, more robust OCR engines is very potent and a more recent development in the market.
The net result of OCR then in terms of capture accuracy is in the 95-98% range. There are many Freeware OCR providers available online and natively within MS platforms, though many of these, to use the term found inside kid's Riddell football helmets, are 'not for competitive play'.
Certainly there are a slew of robust players in the OCR space including:
ABBYY – International leader in OCR including extensive multi-language support
Paradatec – Highly regarded provider of advanced OCR technologies for semi-structured and unstructured documents. Used in many high volume transactional processes from mortgage loan application processing to health insurance claims to Explanation of Benefits processing.
Nuance – Widely adopted OCR provider with a cadre of solutions and service offerings, and entry level offerings wrapped around personal multi-function devices for B2C market as well as comprehensive solutions in the B2B space.
Kofax – Another leader in the OCR space with advancements in capture processing to include mobile device capture applications and a highly integrated solution in conjunction with mainstream document/content management applications like Documentum, Filenet, and Sharepoint.
So, while there are many that lead up the mountain there is another element that needs to be discussed in terms of post document capture data conversion. With 2-5% of on page characters being categorized as 'low-confidence' or mis-characterized, it is necessary for a dynamic data audit to occur to make the data fully use-able. There are a couple of approaches to this and some BPO providers go so far as to have multiple OCR engines process the same images and then overlay the results narrowing the accuracy gap by better predicting what the OCR believes to be the accurate character. While this is a step in the right direction, albeit costly as many OCR providers charge their users on a per click (image processed) basis, it does not ensure 100% accuracy. With that said, we believe that the best way to achieve high levels of accuracy is by overlaying human intelligence for the low confidence characters.
Essentially then, by having Data Entry operators exclusively focus to low confidence characters on-screen, you can achieve extremely high processing rates because the operator is focused to looking at data in context. This enables high production capability because the volume of data entry is greatly diminished, and the nature of the entry is essentially validation and correction. By synthesizing and harmonizing the advanced technology and the process, you can achieve much higher levels of productivity than leaving either approach to its own devices.
Processes ripe for improvement with these technologies:
Accounts Payable Invoice Processing / Accounts Payable Automation
Healthcare Explanation of Benefits (EOB) Processing
Insurance Claim Processing
Mortgage Loan Application Processing
Sales Order Processing
Supplier Statement Processing
Human Resources Employee Onboarding
The key take away for any burdened process is really that in today's networked economy, the tools you need to truly transform and optimize business processes are no longer out of reach. Instead, due to cloud based document management and processing, and by adopting some of the best practices associated with Document Process Outsourcing(DPO), it's possible to make obsolete and inefficient processes to be highly effective.
To learn more about DPO best practices check out our Resource Library!