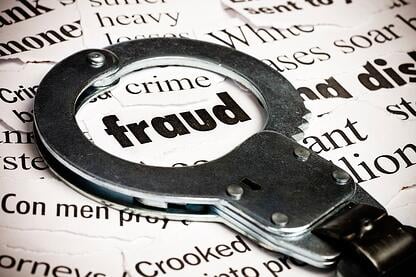 Payment Fraud is going down but...
Recent statistics from the AFP (Association for Financial Professionals) indicates that vendor fraud, on the whole, is down in the United States in recent years, but that notwithstanding, nearly 61% of US based businesses have either been victims of vendor fraud or had vendor fraud attempted upon them. Other data from the AFP suggests that nearly $60 Billion dollars a year goes down the corporate tubes by way of payment and vendor fraud schemes. With that said, it's obvious that any responsible Chief Financial Officers, Controllers, Treasurers, and Accounting Officers are interested in deploying solutions that help identify and isolate fraud instances to safeguard their organizations. The fact is that many tools that are being leveraged among other pursuits like Accounts Payable automation or P2P initiatives include some level of duplicate payment detection and other precautions.
Payment Fraud Comes In A Variety of Shapes And Sizes
There are several ways that fraudsters perpetrate their crimes upon unsuspecting organizations.
Occupational - In the most egregious way, this is typically done when an internal member of the organization betrays his/her organization and commits some form of payment related scheme. In a recent high profile business, case, the former chief merchandising officer at Aeropostale was recently convicted of just such a crime, directing as much as $300 Million dollars of spend to a company that was owned by a friend. In the process, he padded his wallet with an additional $25 million dollars by way of forcing Aeropostale to overpay for materials costs and not allowing fair competition for materials sourcing.
High-technology – In more brazen corporate hacking scenarios, fraudsters attempt to perpetrate fraud against organizations by direct hacks or malware attacks. Either way, cybersecurity has become a paramount issue in the highly network and digital economy we have today, ensuring that critical payment related information does not get falsified or exposed.
Invoice Fraud – And much more central to this particular post, invoice fraud can occur intentionally when a false vendor submits an invoice for payment. Duplicate payments, perhaps originated by redundant invoice submission, and in most cases, accidentally, are also a cause for wasted spend, though these are typically unintentional.
How do Accounts Payable automation technologies help curb these?
There are a few primary ways that Accounts Payable automation solutions can help protect you from exposure to payment fraud schemes and they are:
1. Reduction of Errant Payments – When converting invoices into raw data, especially using an OCR process, one of the fundamental underpinnings is that the field data native to the invoice becomes malleable. This data is indexed into the varying fields necessary to drive the invoice transaction forward, and as such, can be used or cross referenced using triggers to identify potential payment threats. For example, one of the first areas that will be referenced when using an Accounts Payable automation solution is a reverse lookup to Vendor Master file info. Weeding out fake or new vendors is key, and alerting the appropriate staff to changes in Vendor data on an invoice can also indicate legitimate changes or potentially fraudulent ones, especially involving Remit To addresses.
2. Reduction of Duplicate Payments – By leveraging invoice data utilizing multiple data fields as triggers you can have your Accounts Payable automation solution quickly cross reference invoice numbers by vendor, within date ranges, and amounts. Using these three lookups as well as PO data, you can often catch duplicate payments before they are made and dollars are squandered.
3. Identifying Invoices Within 1-5% of An Approvers Max Threshold – If invoice fraud is occurring, it generally involves someone on the inside of the organization and an outside collaborator. That said, in these situations most of the perpetrators know the extent to which they can fleece a company out of money without setting alarm bells of and as such, will run up their false invoices to within a high percentage of the approval threshold that the internal fraudster can authorize. By running the invoices in an Approval workflow against a business intelligence and dashboarding/reporting exercise, you can identify who has a disproportionately high number of invoices flowing out to particular vendors, and investigate internally.
The key take-away is that Accounts Payable automation technology is by no means a cure all for vendor payment fraud issues, but can be used as a tool to mitigate many instances of fraud and serve to provide better controls adherence and visibility to key Financial Managers and Officers for organizations, thereby making them safer than they were in the past.