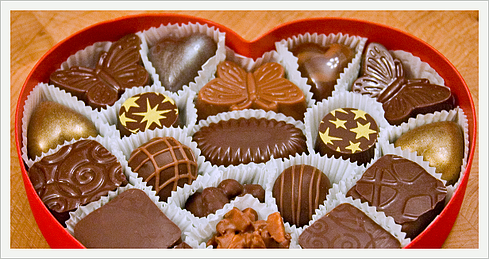 How CloudX is giving a little love to Accounts Payable Automation pursuers this Valentine's Day!
Saint Valentinus is certainly not regarded as one who bowed to peer pressure in the face of one of the greatest regimes of all time. In fact, old St. Valentine was jailed for being a bit of a rebel. Apparently, at least according to Wikipedia, he married soldiers who were not permitted to and he ministered to Christians (whom the Romans liked to persecute). Anyhow, he apparently wrote a farewell with the 'Your Valentine' signature and 15 centuries later, it morphed into a ten billion dollar plus annual industry. Too bad he didn't have a trademark on that, because he'd probably have some serious infringement lawsuits teed up against FTD & Hallmark for a few benjamins at least.
In keeping with the big V's anti-establishment chutzpah, we're bucking the status quo too this year, though not with cherubim wings attached. Wings are so…feathery! Au contraire, we're providing Accounts Payable staff the world-over with something more akin to the gravity defying hoverboards featured in Back to the Future II. Essentially through our Accounts Payable automation solution in the cloud, we're helping AP leaders soar over the stuff that previously mired them down like the La Brea tar pits.
Check out this little ditty we put together to show our approach to AP automation:
The highlights:
Convert Invoices to data upfront in the process! (Same goes for Credit Memos, Bills of Lading, Check Request Forms, and all the other fun stuff that cycles through AP on a day to day basis)

Cleanse it with human intelligence post OCR to get it spick-n-span.

Drive approvals automatically and with Einstein levels of intelligence to eliminate unnecessary handling.

Push invoices straight-through via EDI or integration utilities to eliminate manual keying and handle exceptions dynamically and electronically, not on paper.

Manage all the files in a electronic document management system in the cloud and say hello to lots of empty filing cabinets, which can be repurposed as lots of different things. (Personal fave is a tie between the cat feeder and the gardening bed)
Anyway you slice it, Accounts Payable automation is a home run, especially when you get it right. The benefits are long and lustrous including:
-Faster AP cycle times
-Increased visibility into the Accounts Payable process
-Elimination of processing bottlenecks
-Greater participation across departments and stakeholders
-Reduced processing & labor costs
-Better spend management & increased capture of early payment discounts
-Saying sayonara to paper on a large scale basis
-Feelings of general awesomeness & invincibility
-Uncontrollable urges to pay goodness forward
While we can't give everyone who reads this a box of chocolates or a beanie baby, we're happy to provide those who want to go to the next level in Accounts Payable automation with our 100% undivided attention by way of a deeper dive into our approach and demo of our APSmart solution, gratis!
If that's for you then click here!
If not, no harm…no foul, and read on about other AP conquests here!
To quote the late, great Bernie Mac in Oceans Thirteen, "Either way you're a winner…either way you're a winner…it's 'Nuf Said!"