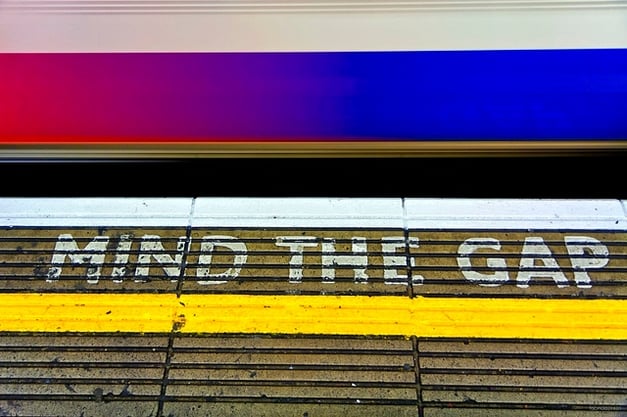 We want to kick off today's post with a quote:
"High-tech tools for the enterprise are no longer reserved for the largest, most cash-rich organizations. In recent years, innovators have begun to focus on the small business, enabling SME owners to adopt more simplified and affordable solutions..." - Per PYMNTS.COM
This is something we've been saying as a credo since really day one at CloudX. It is in large part, our reason for existence. Prior to starting this business, we had deep domain expertise at building complex, enterprise level systems for some of the biggest companies on the planet, and while that was great two seismic shifts were going to happen. A. Cloud based delivery of software and services was going to be the norm, and B. Robotic process automation was going to increase in adoption over routine processes like Accounts Payable invoice processing. We built our cloud AP automation platform for the underserved middle market businesses that wanted to automate but couldn't build compelling ROI business cases let along the SMB/micro market that never had a prayer (though we will have some big news on this in 2017 as we build out tighter integrations to Quickbooks and the Force.com platform, on which many SMBs run their business) due to cost and technical constraints.
While both of those two things have occurred, it's evident that there is still a gap between adopters of automation technology and those who haven't, and to be sure, the market of those who have not automated or who have gone to some type of a document imaging (even if only for storage) and those who have done nothing is still massive. Some industry reports still indicate that upwards of 60% of the the market (all business sizes) have yet to push this forward. We think this is predominantly because back office functions tend to not get the front office bucks, especially when many companies have leadership structures that emanated out of front office roles. We get it though...where your treasure is, there is your heart so to say.
What is evident is that awareness of things like AP automation solutions is burgeoning across all sectors. It's hard not to run across propaganda of all types especially given the prevalence of social media news and as such, business leaders with sharp thinking towards fiscal and operational betterment want to compete with the same tools the big guys are afforded.
Enter the innovator
This is where tech disruption is a cool thing. Because of a rise in SaaS and hybrid outsourcing models, the barriers to entry in the fields of AP / AR automation, as well as other high volume transactional areas (sales order processing, delivery ticket management), are coming down for SMBs..
One point in that article up top that we think is of note is that only 13% of the respondents said they're willing to innovate in the realm of payment technologies. We think that many small businesses (and from our experience, mid to large companies as well) are not sophisticated in terms of how they execute payment. Certainly more businesses than ever are running with ACH and wire payments over check, which is a good way to cut processing time and costs out of the equation, but far too few are embracing the power of virtual card payments, and we think this has to do with vendor outreach and onboarding. If that's a challenge in companies that have more robust staffing, then it's a non-starter in small and micro enterprises. The key, from our perspective, is that all things considered an SMB owner is going to want to automate their process for automation's and efficiency's sake. The icing on the cake as it relates to Accounts Payable automation really has to do with being able to cash in on this process on an ongoing basis with little investment.
How? Good ask. Through partnership with the right provider of ePayments. When you have that you can blend the platform of automation tools, payment execution, and outsource the onboarding process to get you streamlined and every possible monetary benefit afforded the big guys, but in a way that won't break the bank, but instead will become a gold-laying goose for your business. I doubt that 13% would embrace that message, but believe probably 99% would be onboard with aligning the goal of automation and getting paid, because in a small business every minute and every dollar counts and AP automation and ePayment monetization deliver both back to the bottom-line.

If you haven't explored this yet, we'd encourage you to!