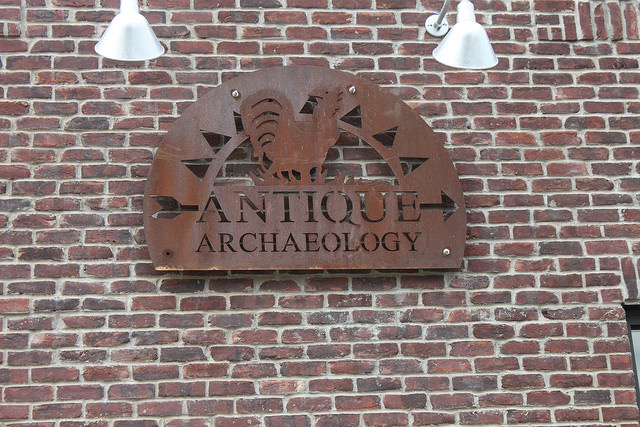 Remember the good old days....?
In recent years, much has been produced on Western TV and in literature with nostalgiac themes as the undercurrent. Whether, out and out history or reality-themed shows, there appears a certain fascination with how things used to be and idolizing objects from bygone years for their craftsmanship, story, and design standards. Considering History channel hits like American Pickers or American Restoration, it's a trend that is certainly not slowing down and certainly remarkable. However, on an antithetical note, if businesses operated in the same mindset from an operational level, many of them would be run into the ground in short order. Certainly, there are elements to business operations that should always bear an homage to the business ancestry and traditions that got it to where it is, but never to ignore areas for streamlining and improvement that would mean significant advantage whether process-wise or financially.
Change is in the air....
With that said, there is a massive trend in how businesses conduct payments in supplier – consumer relationships. For decades, traditional invoice printing and check processing has been the gold standard for how business transactions (and personal) have transpired. In the last couple decades, major corporations have significantly bettered their operations by investing in Electronic Data Interchange (EDI) transaction methods with their high volume suppliers. This has resulted in streamlined Procurement, Accounts Payable, and Accounts Receivable scenarios for the lucky few that have pursued this. Successful EDI integration means that all the process documents like invoices and statements become a thing of the past and the data entry and processing elements get eschewed in the process. However, high technology like EDI is not a reality for the lion's share of small and mid sized businesses. Even large companies have not made EDI a broad based reality for a myriad of reasons, including limited supplier adoption or lack of technical bandwidth to execute such initiatives.
Alternatively, many companies ranging from small to large are pursuing corporate purchase card or credit card programs as a viable alternative to antiquated payment methods.
Here are 3 reasons why:
Convenience – not having to run checks is a big deal from a process standpoint.

Not to mention that check printing is among the costliest of various business documents.

Checks often require specialized stock, MICR ink, and other approvals, all adding up to time and money to get them output.

Cards are attractive as they mitigate many of these issues right up front.
Rebates – When paying by check there is little incentive or reward to the transaction.

However, when paying by card there are typically always some kinds of incentives that make it a worthwhile undertaking.

Whether an out and out cash rebate to accumulation of card points, there is usually always a vig to the person running the volume through the card.
Speed – not only is check processing costly, but it is slow.

This has to do with all the process and workflow related items that go on with getting a check approved and handled by the right person on staff, and obviously due to a little thing called the mail process.

While mailing definitely tacks on additional cost (which only increases) it absolutely adds time of transit, whereas electronic payment modalities are typically instantaneous or at least pre-determined via scheduling.
There are a multitude of additional reasons to consider going electronic with your payments, but this brief synopsis provides a highlighting of the major three that tend to have the deepest business impacts and advantage creation.
If you have not checked out virtual card payment options, you should and you can do that here.