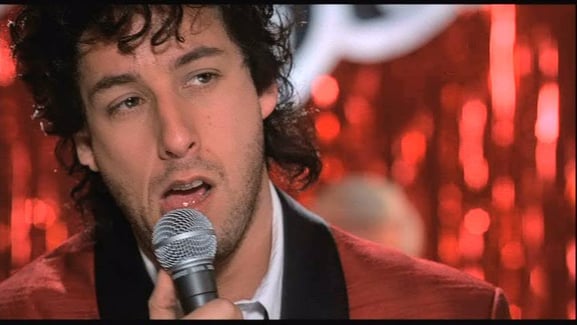 Whoopa dee doooo!
If you've never seen The Wedding Singer, then you're missing a real gem from the late 90's sappy romcom genre that you may want to add to your watched movie arsenal. If not, no biggie, there's always other comedy staples like Tommy Boy and Billy Madison to get you through the midnight hour, but I digress…
There's a classic line after Robby gets stood up by his fiance at the altar on his wedding day, where he shares his fondness for finding out her rationale for breaking his heart and embarrassing him on one of the biggest days of his life. He glibly retorts to her unmet expectations that the untimely knowledge would have been a useful thing yesterday as it would've spared him shame and sorrow. The movie improves from there and you'll have to see it to find out what happens to our poor hero, but the point is nonetheless relevant. Many things would have been useful yesterday, especially as it relates to our daily living and working lives. If we could peer around the bend that the future has in store for us, perhaps our choices would be different and affect better outcomes. Such is the case for those wrapped up in the accounts payable process, be they finance leaders, managers, or staff.
Maximizing Productivity
Most leaders would consider it a foregone conclusion that they want their people to be as productive as possible. However, there are sometimes disconnects between executing this wish and its optimistic essence. In the accounts payable process, stakeholders to the process routinely get pushed aside by competing interests, urgent priorities, the hassles of the day, disgruntled suppliers, audits...you name it. With that said there are a few big rock items that can be done to get the mundane out of the picture so you can liberate your people to operate a higher level.
Here's our suggestions:
Eliminate paper from the process. - Seriously, it's 2015, and paper is just...the worst. Period. If you've got paper driving your accounts payable process, as far as we're concerned you are at risk, exposed, and at a severe disadvantage to those who have digitized this area. Paper is costly to store, sits in silos, is expensive to transport, gets lost easily, and cuts fingers the world over. We're not sure what's the worst on that list because slices from 24lb paper stock really sting. With less/no paper in the ap process, you by default are moving documents with less effort and retrieving them similarly, saving everyone attached to the process time and frustration. This means scanning your own accounts payable process documents or outsourcing that function and placing those into an integrated document management system that connects to your accounting system, but more on that in a few.

Automate whatever can be automated. - While the unexamined life may not be worth living, the deeply examined invoice may be the death knell to high levels of productivity. This is because most businesses are forced to have their accounts payable staff reconcile invoices against other sources of data that are available to them to validate the invoice authenticity and eligibility for payment. This could be in the form of purchase orders, receiver documents, check request forms, or a host of others that drive or authenticate invoice legitimacy. In other words, things like two and three way matching, depending on your company's practice is something that is burdensome from a time and effort standpoint. If you're doing the capture (scan & index) process correctly, you're making invoice data malleable from the process outset. If you're doing the integration piece correctly, you're marrying the happy couple (or bizarre love triangle...awkward metaphorically) together via automation as many accounting systems and some document management systems will conduct the matching exercise to bring automation and scale to new levels, that were previously unattainable for the average, manual based business. If you're pursuing this kind of automation you're on the right bus to get you 'there'.

Leverage visibility for better outcomes. - A clean process is a happy process. The value of process visibility is not to be regarded lightly when it comes to administration of the accounts payable process. That's because new light can be shed on approval bottlenecks, invoices nearing due dates or approaching payment terms, or tracking high volume / high priority vendors. Without getting this data into a dynamic and intelligible dashboard, you're reduced to guessing your way through what's important at best. That is not how you run a 21st century accounts payable department and lack's the awesomeness required to win you a golden banana, which we know everyone is shooting for… :).
So that's all for now, but if you have a heart to get the obstacles out of the way, be they people, process, or technology, we hope this added value to that dialogue.

Please check out the eBook below to check out other ways you can transform your process and maximize your productivity and profit today!