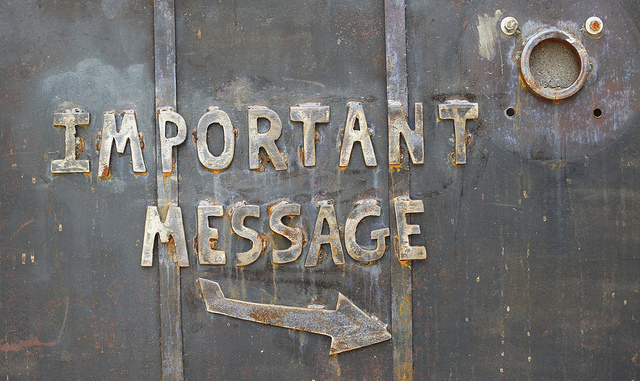 So it's like this...
No one ever likes being tasked with breaking bad news to their boss, but it tends to be a reality that any leader has to face at some point in their career. The trick as they say is in the delivery, and hopefully being able to provide a silver lining for whatever is being delivered. However, in today's post, the only bad news that we have to pass on is that the days of making manual, paper payments (can anyone say checks?) are numbered. So consider this a license to share the good news about virtual payments, and more aptly put virtual card payments, a rapidly growing subset of automated electronic payments. This is key stuff for any Accounts Payable Manager, Controller, & CFO because it affects them all in positive ways.
So here's the skinny, as we've reviewed here, many folks are open to taking electronic payments in lieu of checks and it's important that both you and your boss learn about it for a few reasons…here's why:
More vendors are open to accepting electronic payments than you might think!

- For vendors, the biggest factors that interest them regarding payment in our opinion are two-fold, a. time to cash and b. ease of processing payment. With electronic payments means, in many cases it's both a faster and easier process for the paying organization as well as the payment receiving organization.
It saves your people time spent on check runs! – Check runs can be a painful proposition..for a slew of reasons. From getting payment authorization on big checks to the physical process of having to output and mail checks, there's a ton of manual process wrapped around the function of getting checks out that in todays' day and age can be drastically reduced through automation and technology. Don't let cutting checks bottleneck your organizational efficiency anymore.
It saves you money too! – Cutting checks isn't only time consuming, it's dollar consuming (in more ways than one). Here's a shortlist of the ways it costs…check stock, toner, printers, envelopes, postage, and the labor required to support the process.

All of this can be excised from the process in significant amounts by adopting a virtual card payment program.

In this way, each time you paid a vendor, a unique single-use credit card account would be generated per invoice (or across multiple invoices) and the supplier would be able to confirm and receive that without having to process any paper! You're not only saving time and money on your end, but for your vendors too, which we're sure they'd be psyched about!
It's a lesser known segment of Accounts Payable improvement, but one that is ripe to see massive growth in the coming years! - This isn't a knock against the concept of electronic payments, but more-so a validation of the fact that it is driven by recent technology advances made possible only recently through the cloud and modern credit processing capabilities. So, let it be an opportunity for both you and boss to learn about the latest and greatest tools to improve the process!
It pays and pays well! - Beyond all the time and process saving elements, making virtual card payments is like the golden goose. It's the gift that keeps on giving. Seriously, consider how many rebate programs work with the following simple math, as most companies that deploy these types of solution can see about 1% (or more) of their spend pushed through it come back via a monthly cash rebate!
Spend per month - $10,000,000
% of Spend that takes electronic payment – 30%
% of Spend pushed electronically - $3,00,000
Cash Rebate @ 1% of Spend - $30,000
That's no small number just for switching your payment method in addition to getting all the other bennies out of it.
So with that said, unless you know of another easy to implement means of bringing about a $360,000 annual windfall into your AP organization, virtual card payments may just be the best news you have brought to your boss in a long while.
If you're interested in learning more about how virtual card payment programs work, by all means click here!
We've also got quite a bit of intel on accounts payable automation if you're looking for ways to improve that process too!