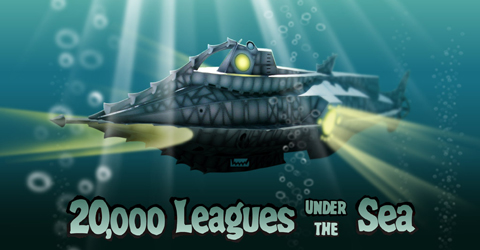 How deep is your command of your AP benchmarks?
The statistic reflected above comes from The Institute of Financial Operations 2012 Global Trends in Automated Data Capture in AP. On one hand it's a surprising stat to me, as these are Accounting Managers and Finance Executives that should be on top of their game in regard to invoice processing costs, and should produce better reporting than other parts of the organization (from a financial stewardship perspective). However, on the other hand, now more than ever businesses are asking more of their teams and generally have fewer labor resources than pre-2008 employment levels, so managing what in their opinion may be a superfluous Key Performance Indicator is probably not worthy of their time. With that said, digging into the issues of Cost Per Invoice is at least a revelatory exercise if not cathartic. I suppose that identifying your CPI does one of two things…either makes you really happy because your CPI is tolerable or really ticked that you're that inefficient.
Why you ask, would I make a broad assertion like that? Surely there can't be just a couple responses…could there?
According to the same study, of the 56% of finance leaders that actually have a grasp on their CPI, only 46% of their respondents could claim a CPI in the ballpark of under $5 per invoice. The scary thing here is that 44% of the respondents have no clue what their actual cost is, which would in most cases tip the scale towards the heavier end of the cost range ($15-25+). Also, for our friends across the pond, the nice thing about this report is that it is inclusive of trends for those gauging their business in Euros and Pounds Sterling, so you're not off the hook. If you're not paying attention to the metric, chances are it will get untenable for you in our experience. One of the interesting things that we've seen in consulting finance leaders about their AP process is that once they have gone through a benchmarking exercise and validate where they stand with respect to the market, it generally begets the question how do we improve this? It's in most every CFO's interest to drive AP automation from a returns perspective, the question generally then becomes where does this fit in terms of our projects, priorities, and achievability.
Where are Accounts Payable process costs headed in the future?
That's a good question, and we're glad you asked. According to this report, nearly 72% of respondents indicated that their costs were stable or have risen in the last year. The study attributes the rise in costs to a near universal drive to move to a more Purchase Order centric payables model. Certainly driving PO's within the procurement & payables process is best practice, though it tends to beget more labor costs. Consider that multiple levels of validation (Vendor name, PO #, Line Item, Totals, Tax, Freight, etc.) have to occur before an invoice can be matched and posted. Certainly, using Accounts Payable Software or AP services can help in automating much of the manual work, but cost justifications have to occur before you can deploy new solutions in addition to determining the best way integrate a new approach into the process. If this approach continues, expect costs to stay the same or increase as workload will increase as a result?
How do you set about uncovering your CPI?
That is the $64,000 question! Initially you need to look at the hard labor costs tied to the process. However, that is just scratching the surface. After that step is complete, one needs to look at the methods by which invoices are routed through the organization, how invoices are stored, retrieved, and interfaced with. Then you need to look at the number of stakeholders in the process, along with how long your processes are taking so you have an accurate depiction of not only costs, but also time relative to costs (aka productivity metrics). Then, shifting into 5th and 6th gear, you can start looking at more intangible, but otherwise potent ways of affecting AP by delving into visibility (or lack thereof). Things like late payments, reconciliations, audits, and discount capture all are related to how quickly and easily you can identify, prioritize, and pay invoices.
If you're serious about improving your CPI (it's not just about using AP software by the way), we'd recommend getting a professional benchmarking study in place, which you can do through a variety of audit and consulting firms for fixed fee engagements. This could cost you into the thousands for sure, but at least you wouldn't be in the dark anymore.
Alternatively, you could opt for a rapid process assessment, courtesy of CloudX - gratis! If you're interested in that click here and we'll set one up.
If you want to take your knowledge of Accounts Payable automation and Accounts Payable best practices to 20,000 leagues under the sea, likes Jules Vernes, click below and check out our eBook on Uncovering the 7 Costs to CPI & What to Do About Them! It's kinda like this post, but on steroids, and includes instruction on estimating your CPI.