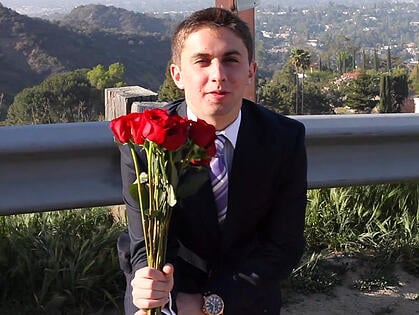 Few things stick with people like rejection.
It's one of those areas of life that leaves people with vivid memories and can hearken them back to moments of time from years gone by due to the associated pain of those embarrassing moments. One of the top rejections of 2013 has got to be Jake Davidson, who infamously asked Kate Upton to his prom. While Ms. Upton ultimately declined on the invite, Jake proceeded to create a social media frenzy that was almost Psy-esque. With that said, Jake's boldness should really be commended because it is just such a fearless and carefree attitude that inspires people to greaness. You always hear the cliché, 'what would you do if you knew you could not fail?' Well, Jake, obviously took that to heart on a whim and might've made himself the most popular high school senior in the country. Now you may be thinking…this is stimulating intellectual discourse , but I usually turn to E for the 411. ..what does this have to do with improving and automating Accounts Payable?
Everything!
You see, many Accounts Payable automation campaings are doomed from the get-go. One of the things we routinely hear from AP Managers and Finance directors throughout the nation is that we've investigated this area for improvement a while back and came to the conclusion that it is just too costly for us. So, it's not really a surprise when The Accounts Payable Network releases 'new' survey findings in their 2013 AP Benchmarking survey from over 600 participants that suggests that "Fifty-six percent of participants say that getting access to capital expense dollars for process improvements is either very difficult or impossible." This isn't really surprising for a couple basic facts: a. Accounts Payable software is non-core, and as such a secondary or tertiary priority and b. It can be expensive.
How expensive? Another good question.
If we're talking about the components necessary to automate a paper based document process, then you have to look at:
Scanning Hardware
Capture Software – OCR & Distributed Capture Software
Document Management & Workflow Technology
Business Intelligence Technology
Integrations between the EDM & ERP – Vendor & PO Data Pull, EDI, XML, CSV data pushed back to ERP
Servers
IT Personnel
& on …
The bottomline is that you generally can't get into the full game of automation for less than a few hundred thousand dollars, and that right there is the main reason that many department heads that have boldly attempted to go where no man has gone get shot down by CFOs faster than Jake did by Kate.
So what to do then? Settle for an inferior, cumbersome Accounts Payable process? Wail and gnash your teeth while shaking your fist at the heavens? Nah…reserve those antics for March Madness and get on with improving your AP process.
Here's how:
We advocate embracing the Document Process Outsourcing revolution. You can learn more about it here, but the gist of it is pretty simple. Take a burdened issue like invoice processing, and put a suite of extendable, flexible, and easy to use tools in the cloud to help overlooked and underserved sized companies automate the processes that only the 800 lb gorillas have had the cheese to do. Wrap additional value based services around that and roll it up in one transactional pricing model so you only pay for what you use, and then make it a fraction of your current state costs. Oh, yeah…the big benefit for CFOs from this perspective is that with nominal capital investment you can generate immediate ROS (return on services) and stop holding your breath for the fabled ROI (that can beleaguer and take years to see, if ever).
Oh, and on another note, dreams do come true. Just like the kid who flew close to the sun, you can dream of improving your AP processes and actually be able to get it backed by your top brass. Turns out that Jake didn't get his night out with Ms. Upton…as she sent her proxy….Ms. Nina Agdal, another Sports Illustrated swimsuit model. So the next time, you're pitching AP software and improvements to your CFO, don't lead with a classy tuxedo vid and roses on Youtube…come at 'em where it counts…with solid benchmarking, a tight plan, and most importantly a favorable business model that isn't DOA from the get-go. Also, focus on the pains felt from an inefficient process across the organization. View it not just from the perspective of the AP staff, but anyone internally who is tied to the process in some form or fashion, including Purchasing, Approvers, GL Coders, Auditors, Treasury, etc.
To learn more Accounts Payable best practices on automation, check out the eBook below!