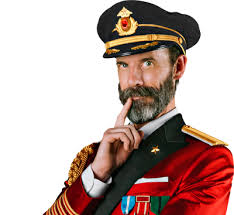 Not to state the obvious
It may seem like a foregone conclusion that you would say, well you're an AP automation provider, and therefore, you're going to automatically bend the post to support your case for AP automation. While you are correct in that we are an AP automation provider, you'd be incorrect in that assumption. AP automation is not a something for everyone proposition. We're going to explore that here a bit and determine when and where AP automation makes sense. The context for the whole premise is really that companies of all shapes and sizes should always look to maximize their efficiency and productivity. This however, may come from a variety of means, not all of which are AP automation.
In our opinion AP automation is necessary in the following circumstances:
You have a large volume of paper or digital invoices (PDF / Tiff), that can not be automated via an electronic means like EDI or e-Invoicing. This, generally speaking, has more to do with your vendor's willingness to change how they are willing to submit their invoices across. In some cases you'll be able to drive electronic adoption, but in others they may be less likely to move to electronic means despite the efficiencies afforded you. This is because it could be an encumbrance to their efficiency and thus is one of the reasons that in most environments you'll never get to 100% electronic adoption between purchaser and vendor relationships. With that said, it doesn't mean that you don't make it the objective.

You are spending a lot of time doing manual validation and matching. Again, you can pursue the above electronic options, but in the event that is not a reality for you due to fiscal or resource constraints then you'll probably be forced to scale up to your process through additional headcount. This is especially true for PO based invoices due to the complexity of processing line items, especially against procurement and receiving data. The challenge is the integration of the various data elements and the reconciliation involved. If this is a challenge for you, then AP automation is probably a good option to consider, because it makes manual processes like matching highly automated so your people can focus on the exceptions to the process rather than the entirety of the process. This then delivers an ability to scale up individual processor productivity by over 70-80% in most cases.

Invoices are shuffled across your organization through interoffice mail, postal mail, or God forbid, express couriers. This is typically the case for organizations with a broad geographic footprint. While scanning and emailing can obviate the need for some of these methods, the reality is that the underpinning of a scan and email approach is that there needs to be a system by which the invoices can be imaged, stored, indexed, and where invoice data and approval measures are retained for audit and review purposes. AP automation is a winner in this scenario because it will enable you to replicate and automate approval logic and coding workflows to achieve, faster, better, and far more efficient processing. The latest evolution of this area is the integration of mobile technology to provide people with the ability to interact and manage their approval process through apps that sync with their core AP solution, enabling dynamic and continuous processing, thereby eliminating bottlenecks and blindspots within the AP cycle.

Physical payments are a hot mess. Meaning it's not a coordinated effort that is automated and efficient. Some companies are better organized around this effort than others, but if you believe your payment execution is not up to snuff, it may be time to consider improving it as part of your larger scale AP automation initiative. From our perspective, this is one of the most underutilized and undervalued areas of AP. If you haven't examined the ways by which you can monetize and streamline your payment process, it's definitely an area you should consider, especially in that it can be tied together with the other processing and approval components we've already discussed.
So to reiterate our position… AP automation is not for everyone. We do believe that all should strive to improve their Accounts Payable process, but the means by which each does that can look very different. If you're not sure what's the right thing for your business, check out the ebook below!