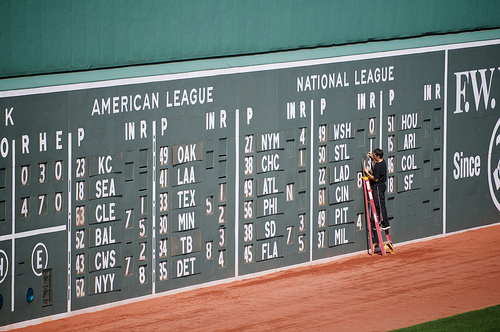 What AP stats showcase remarkable results?
As we have discussed in a previous article, Accounts Payable departments and professionals often don't get the credit deserved for their contributions to the health of the organization. As stated previously, many outsiders to the Accounts Payable process simply operate with the generalization that AP simply pays the bills. Though that is partially true, it is misguided and it should be the aim of AP Leaders to transform that image to the rest of their peers. This is especially the case for Executive Leadership within the organization. Because AP is a back-office function that has an un-glorified responsibility that gets little limelight, doing this can be tricky.
In order to do this effectively, we believe that the best way to change the perception of AP is by sharing more relevant information from AP to the outside community at large. Namely, people need to know what contributions AP is bringing to the table. The best way to do that is, at least in our opinion, to share the wins that AP has been driving. If you think about how other organizations share their wins, especially revenue generating areas, it typically revolves around the number of projects, dollars, implementations, customer wins, etc.
So why couldn't this methodology be brought to bear by Accounts Payable?
If, as we discussed here, the primary contributions that Accounts Payable brings to the forefront are the capture of early payment discounts and improved customer service (internal and external), it might be a good idea to use the benchmarks, metrics, dashboards, and reporting available internally as a pedestal to share successes. Only by doing this will you vault the perception of AP in the eyes of departmental peers and within the executive ranks.
However, if you use the aforesaid tools, often available dynamically through Accounts Payable software or AP services, you can showcase the achievements that ARE making a significant contribution the health and betterment of the organization. Think about it…we measure everything based on metrics. Take sports as an example…when we start to stack up player versus player, the key items that we turn to in order to evaluate someone are their key stats. In baseball, that's going to be Batting Average, ERA, On-Base Percentage, and a slew of others. The same is true when we value publicly traded companies…things like Earnings Per Share, EBITDA, and P/E ratios all come to mind. Some are more memorable than others, but nonetheless, metrics and benchmarks count.
Think of this as a call to action to get a handle on your most impressive benchmarks.
You might want to begin with the following items:
1. % of Straight-Through Invoices
This is important because these should be the bread and butter of your invoice volume in AP. They (ideally) are taking the least time to process, with zero escalation, dispute resolution, etc (things that suck time and slow the process down).
2. Dollar Volume of Discounts Captured
Measure it by Week, Month, Quarter, & Year...whatever you want. This is a big deal, and is the primary way AP can contribute to the fiscal bottom-line. If you say discounts are not available, we'd like to challenge that. Industry data suggests otherwise and indicates that those who have deployed Accounts Payable Automation through Account Payable Software, Accounts Payable solutions, or AP services all have higher rates of discount capture.
3. Days Payable Outstanding & Your Net Payables Outsanding
This is a big one, as it can really empower your CFO & Treasury folks to get their business cycles down. There is probably a fairly dynamic understanding of the A/R side of the business, but in conjunction with this data, you can get tight sync and planning in place for the finance supply chain.
4. Invoices Processed & Exceptions Handled
Tracking invoice processing quantitatively makes a lot more of a business case than griping about how difficult it is to handle the actual exceptions. Not that anyone is (or even should be) griping, but it assigns a numeric flow of invoices to a workforce, and helps outsiders understand what has to be done to bring invoices to resolution. Also, by gauging this you can see where you stack up compared to industry benchmarks and determine if you're already maxed out from an efficiency perspective or if you've a ways to go. Most AP software makes this a breeze, as it will categorize invoices by their process flow...for example, straight through, exception types, those requiring approvals, etc.
We hope that you find these Accounts Payable improvement posts enlightening and refreshing and welcome your feedback!
To learn some other ways to improve your AP process and other Accounts Payable best practices, check out our eBook on Uncovering the 7 Costs to Process an Invoice! It will get you on the road to making more financial contributions to your firm and help you with improving AP's image to the outside world!