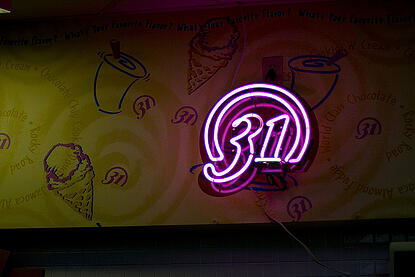 Gone are the days of plain vanilla and chocolate ice cream dominating the American landscape and palette. Instead, we've seen a much more nuanced approach by ice cream makers to provide gelatos, sorbettos, reduced fat, organic, all natural, sherbets, and many more. All of this diversification has been done in attempt to sate the insatiable appetite of Western consumers and our proclivities for the unusual or new.
With that being said, there has been a similar diversification of multi-faceted business solutions that are present in the marketplace to assist you in improving your Accounts Payable process. In fact, if you can't find a solution to help you it certainly won't be for lack of options. The key then comes down to defining which areas of AP process improvement you're trying to tackle, and so for the the remainder of this piece, we'll break down some of the more common pursuits of many organizations in overhauling their Accounts Payable process.
The Mod Squad:
- Invoice Processing – Presentment to Payment – one of the most common areas of improving the accounts payable process, and one where we believe that we have some meaningful things to say, revolves around converting paper invoices (typically through OCR) to data and then using that data to drive the business process forward in conjunction with business intelligence, workflow, and imaging. Finally all of this good data needs to get married up with your ERP system so you can get out of the traditional data entry mode that many Accounts Payable organizations find themselves wallowing in.
- Imaging – Archival purposes – certainly one of the most prevalent methods that many businesses have pursued in attempts to improve their Accounts Payable process is that of invoice imaging. However, it's not uncommon to see this approach taken when the invoices arrive at the final destination in their life cycle…payment. For most businesses taking this cheap and cheerful approach, it's really just to not have to deal with the glut of storing boxes and boxes of invoices or cramming them in file cabinets somewhere between the netherworld and storage C in the basement. The primary challenge for this approach is that it actually adds to the process without streamlining it, except from an archive retrieval standpoint and it is often predicated by the necessity of having at least some kind of a document management system, hopefully more advanced than just a Folder structure on a shared drive.
- Payment – Electronic or otherwise – With so many new technologies in the market today, the demise of the paper check is inevitable…or so they say. On some level, paper checks will probably always exist, though their use is certainly going to be curtailed within the Accounts Payable process for the following reasons: A. the dramatic rise and use of direct ACH transactions, B. the growing trend for organizations to introduce P-cards, and C. the industry upstart of virtual payments & payment management technologies that intelligently automate and route payments to your vendors based upon their preferred methods. Some of these latter approaches are highly incentivized for both the supplier (time to cash) and the purchaser (significant cash rebates), and so for both of those reasons, the perfect storm to oust costly time and resource consuming Accounts Payable process items like check printing is brewing.
- Dynamic discounting – With all of the above strategies, there are both tangible and intangible benefits to improving the Accounts Payable process, and certainly some of the approaches can drive massive sums of money back into the organizations coffers of those who intelligently execute them. However, the field of dynamic discounting is still uncharted waters for many organizations. Certainly many companies are willing to trade a discount on their invoice if they can recoup what's owed them a bit faster. Systems are being built that cater to this and provide intermediary connectivity between suppliers and vendors in a means to provide a directly proportional scale of payment time to discount percentage along with settlement technologies. The net result of this is that AP organizations can be clinical about managing cash and maximizing realized discounts,.
This is not intended to be an exhaustive list of every major Accounts Payable process improvement strategy under the sun, but rather a highlighting of some of the more compelling ones that exist today.
So the question remains for you…what strategy are you pursuing and why?
To learn more about Accounts Payable automation through document process outsourcing we suggest this article here and to learn how to make your vendor payments a profit center for your business go here!